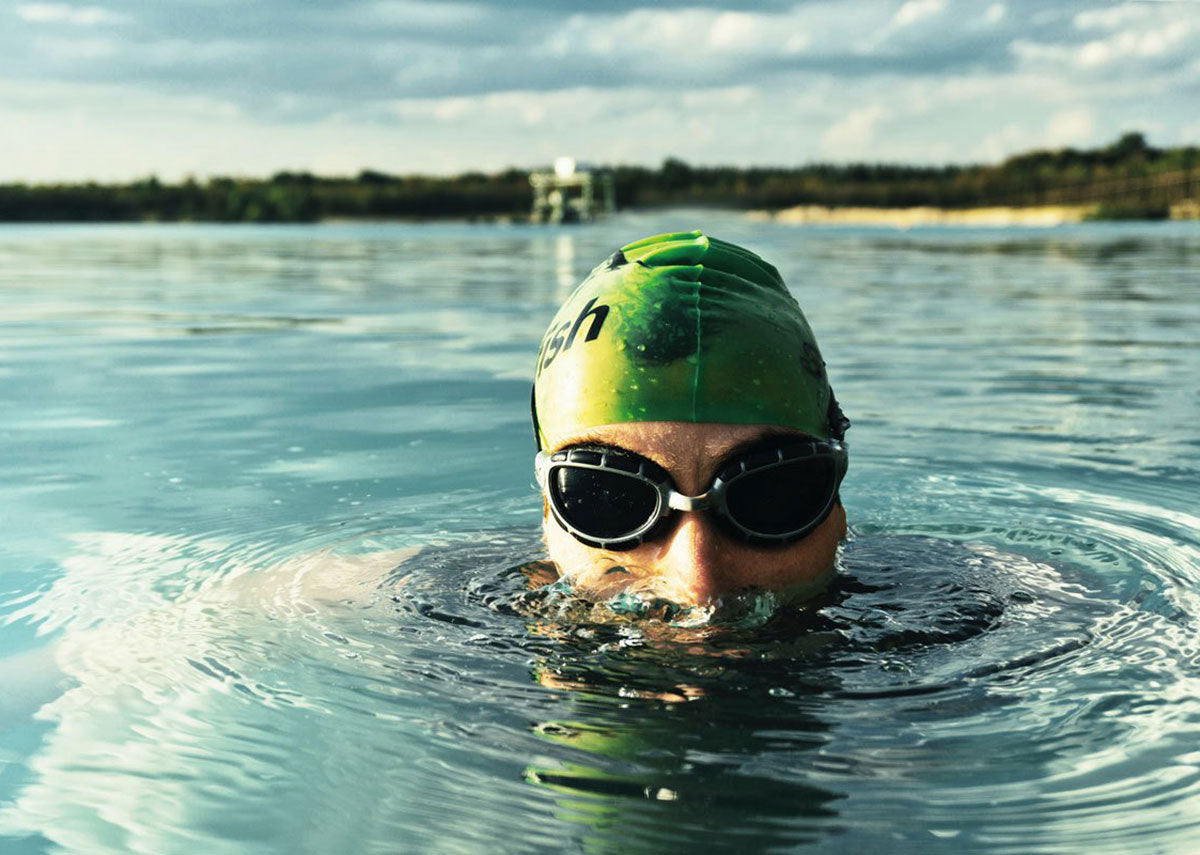 Here at booicore, we have a thirst for adventure, but we also know that no activity is free from risk. Take outdoor swimming, for example, you not only have to deal with changing weather conditions but the tide and the wind as well. Judging these wrongly can have devastating consequences.
Here's our quick guide to understanding the risks involved and how to stay safe when you're swimming outside this summer: 
The Basics:
Check your exit point. Before you get into the water make sure you've identified suitable places to get out. It can be easy for you to get swept away by a current that is faster than you think. However, if you have an exit point identified beforehand, this may stop you from panicking if you find yourself in a difficult situation.
Be aware of water temperatures. Water does warm up with the sun and air temperature. The average sea temperature in the UK is around 12c and cold water shock can be triggered in water below the 15c mark. Ensure you increase your body's exposure to open water gradually by swimming near the banks of a lake and not straight across it, for example, as water shock can weaken your arms and legs.
Don't just jump straight in. Following on from our point about cold water shock, don't just jump straight in as this could cause your body to go into shock, leaving you gasping for breath and letting water flood into your lungs. Lower yourself in slowly, and make sure your breathing is under control before you start to swim.
Don't stay in too long. To become truly hypothermic you need to be in the water for at least 30 minutes, maybe longer in the summer. Cold water can cool your body tissue which will affect your coordination and swimming, making it harder to get out.
Be aware of hazard signs and follow their instructions. Hazard signs are there for a reason, conditions can change rapidly according to rainfall, rivers rising, currents quickening and temperatures falling - as well as your own ability as a swimmer. Consider your own experience as a swimmer and check for hazard signs before you get in.
Find a safe area for your children. Open water swimming can be a great family activity to enjoy together, so find a safe place for them to swim and watch your children at all times. Perhaps start them off with a flotation aid even if they're good swimmers, just until they get used to the temperature of the water and build their confidence. And make sure you pack their booicore kids poncho towel to wrap them up warm afterwards!
Swimming in the Sea
Stick to beaches with lifeguards. Obey the beach flags, and if you get into trouble signal for help by raising your arm or your leg.
Beware of waves. Waves can knock you over and pull you out of your depth quickly.
Watch out for surf breaks. Seawater can look like it's calm, when in fact there are rip currents underneath that can pull you out to sea. They tend to form along reefs pointing out to sea, groynes and piers, so avoid these areas if you can.
Use your common sense this summer when you're swimming. You can swim safely by respecting nature, knowing your own limits and the surrounding area, and keeping an eye out for hazards.