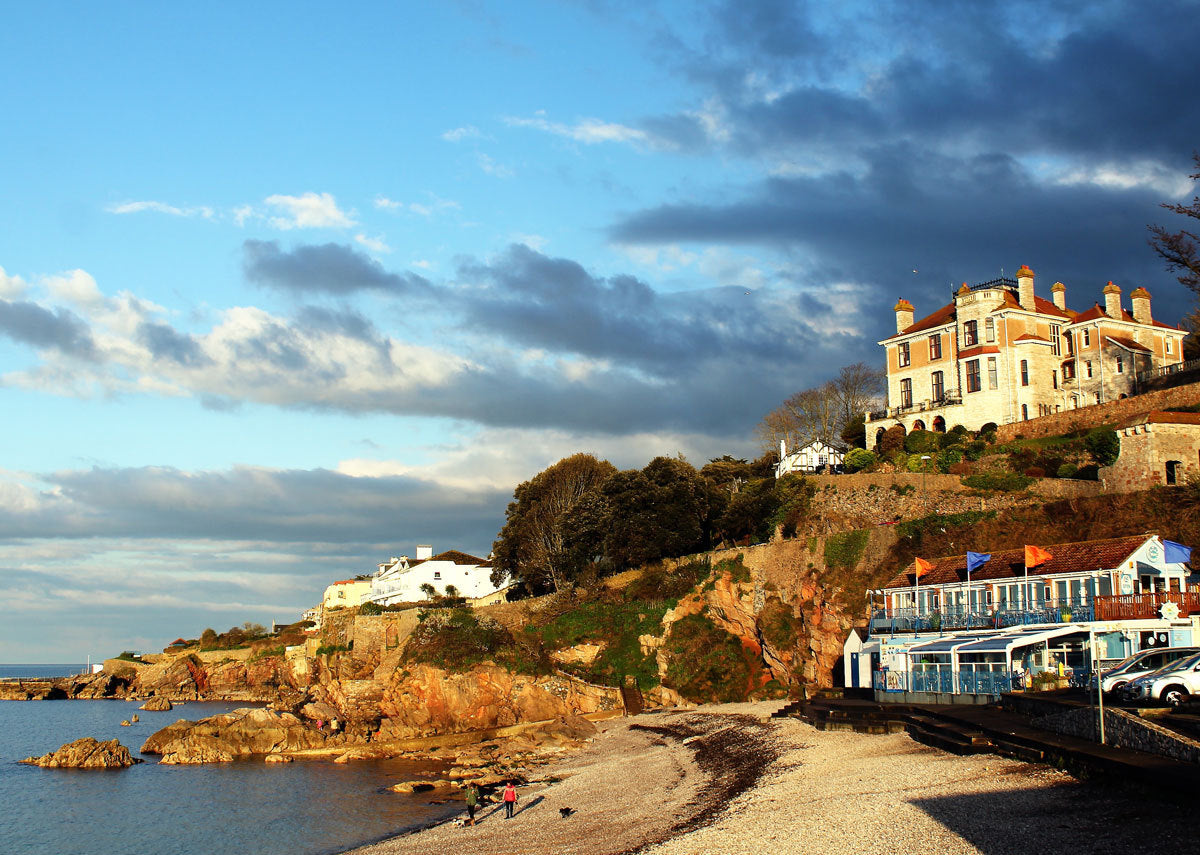 If you follow our blog closely, you know that we love packing our outdoor gear and heading off into the unknown for a bit of an adventure. The coronavirus outbreak has really put a dampener on our travel plans this year, and we've been patiently waiting for the day we can go away again. Now that lockdown restrictions are beginning to ease up, and hotels are starting to open—we're itching to get moving! 
However, as we're still not out of the woods yet, with the containment of the COVID-19 virus, we've decided to put our foreign travel plans on hold and instead enjoy a summer of staycations . We can still get our adrenaline thrill in the beautiful surroundings of the UK, and support the economy by spending on travel, hospitality, food and drink. What's not to like?
If you plan on joining us on our summer of staycations, here are some of our favourite places to visit:
Cornwall
A perennial favourite in the booicore office, and with the rest of the UK as well, we suspect Cornwall may be even busier than usual this summer. We love the rugged North Coast, with its superb surfing spots such as Treyarnon Bay and Watergate Bay (great for beginners). Or you can head to the Lantic Bay near Fowey, which is protected by the National Trust and as close to the Med as you're going to get this summer.
The Lake District
One of the most beautiful spots in the whole of the UK, the Lake District, is located in the heart of Cumbria. It offers not only beautiful lakes to enjoy a variety of watersports, but also glacial fells which are perfect for hikers. In fact, there are so many great walks in the Lake District, you could pick a different one every day and tick off the peaks as you go! There are 16 lakes in the Lake District, hence its name, but it's also home to some of the best mountain biking routes in the UK—including Muncaster Fell and Nan Bield Pass.
The Suffolk Coast
The Suffolk Coast is one of the best places for a summer family holiday in the UK. Take your pick from the pebbled beaches of Dunwich, where you can watch the fishermen bring in their daily catch. Or perhaps Southwold is more your scene, with its charming pier and calm waters just perfect for swimming! Kessingland is also popular, as remains of ancient forest have been found on the sea bed.
Sutherland, Northwest Highlands
If you fancy somewhere that's really off the beaten track this summer—then Sutherland is the place for you. Perched high above Ullapool, this beautiful and unspoilt region is like nowhere else in Great Britain! After all, where else are you going to find beautiful bare mountains and the Caribbean like beaches nestled against the shores of fjord-like lochs? Try sea-kayaking to a remote island off Achiltibuie—it's an experience you won't ever forget!
So that's our round-up of our favourite places to staycation in the UK—why not share yours with us on social media? Just upload a photo of yourself and your family in your booicore changing robes and use the hashtag #booicoremoments—we may even feature you on our feed!