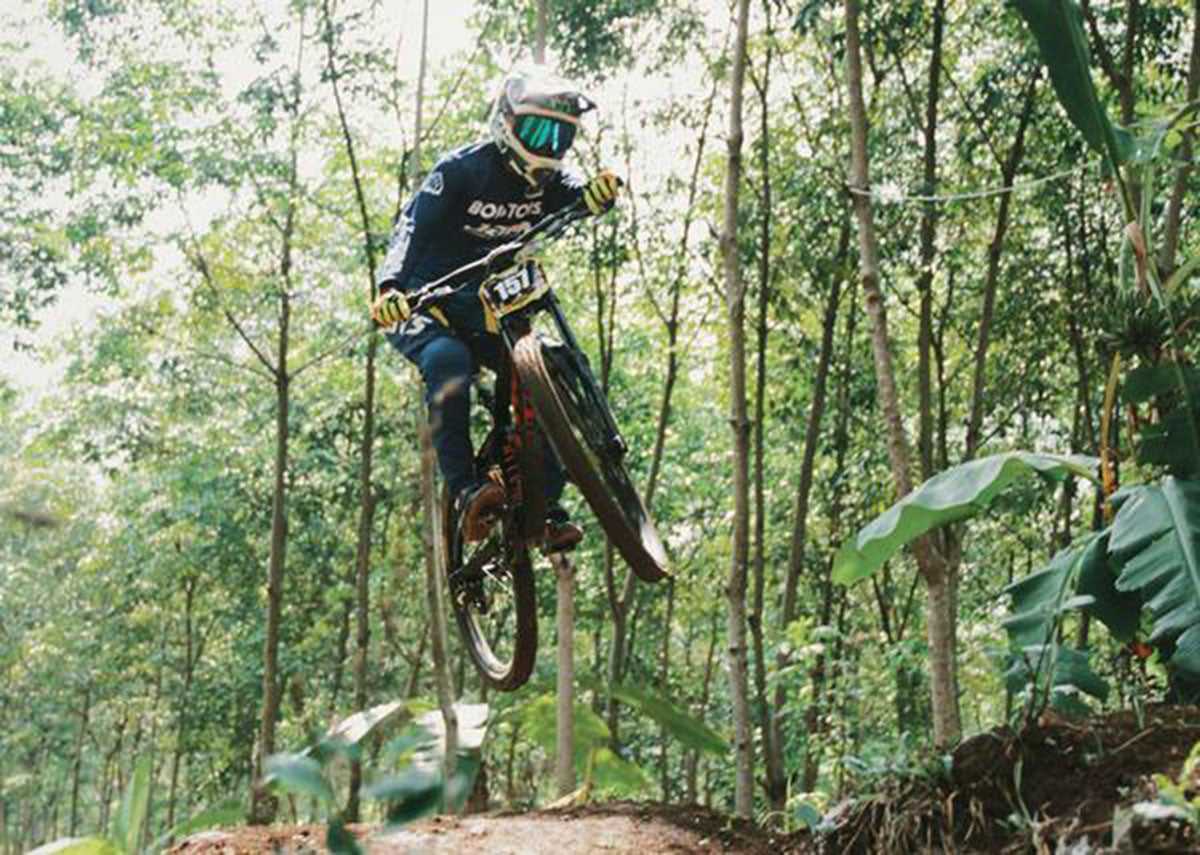 Life has changed dramatically in the past few months, with social distancing and lockdown measures. It hasn't been as easy to go out mountain biking as before. But this doesn't mean we've missed out completely. As the Executive Director of the International Mountain Biking Association (IMBA) says, "It's great to see more people outdoors discovering how vital trails are for our community. As mountain bikers, we can lead by example for responsible riding and sharing trails with others." 
But what does responsible riding mean, in light of the COVID-19 outbreak and lockdown?
Before you set out:
Stay as close to home as you can. If you have trails close to your home then please stick to those for the time being, especially if you don't have to get in the car to get to them.
Do some research. If you're not lucky enough to have a trail close to you, then this doesn't necessarily mean you can't go mountain biking - you'll just need to do a little bit of research first. Check online about trail openings, and also the Government advice about travel before you set off. Also remember that Scotland and Wales have different restrictions. So make sure to check their advice too.
Have a plan B. Even the best-laid plans can go awry if when you get to your planned trail it turns out there are lots of other people there as well. If it's too crowded for you to be able to safely practise social distancing then try another trail or leave it and come back another day. Better to be safe than sorry.
Do your ABCs before you leave home. We're all familiar with the ABC's of bike checks - Air, Brakes, Cranks and Chain. Make sure you've checked these before you leave the house in order to minimise your downtime on the trail.
Getting there:
Go early (or late). If you're a regular mountain biker then you'll probably be aware of the times when the trail is busy - so try and avoid these if you can. These will vary from trail to trail naturally, but in most cases, early morning and near to closing time are usually pretty empty.
Bypass the crowds. If you can ride to the trail from home, do so. Look for trailheads that are less well known than others or try going a different way to avoid crowds.
On the trail:
Ride safely. Even if you've been biking for years, take it easy and ride within your skill level. The last thing you need is to end up needing medical attention as this will not only put a strain on yourself but medical staff as well.
Pass with caution. The safest way to pass at the moment is to stay alert at all times, slow right down and talk to the other people on the trail about the best way to proceed. Communication is key so that everyone feels comfortable.
Take a break when there's space. Avoid group bunching and places where other trail users can't pass you with ease when you need to take a breather.
Hopefully, these tips have given you some idea of how to ride safely at the moment, and enjoy trails while social distancing is still in effect. Here at booicore, we love mountain biking too and have all the kit you need for a great day - including a bike poncho and cycling kit bag. You can even show your love for booicore with a bike sticker!