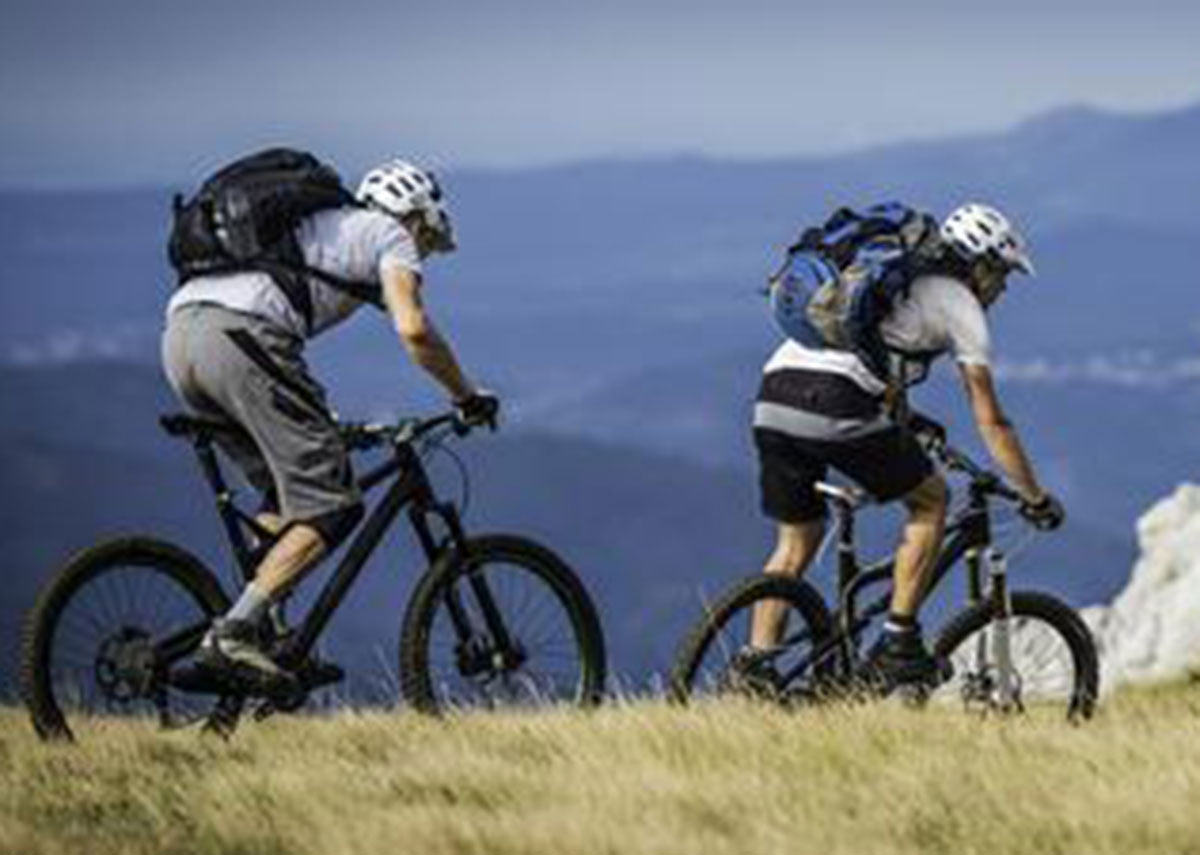 We are big fans of festivals here at booicore - whether they be family friendly, by the sea or music based. However, our firm favourites are the many wicked mountain bike festivals that happen in the UK throughout the year. Packed full of mud, music and mountain biking they are one of our favourite ways to spend some downtime, but we always make sure we keep our gear dry with our Dirtbag and house keys safe with our strap for keys!  
Here is our round-up of the mountain bike festivals to add to your calendar this year: 
#1 Northern Grip, Lee Quarry, Lancashire: 7th July 
Claiming to be all about the 'social side' of mountain biking, the focus for this festival is more on great food, drink and music with some chilled out riding also available too if you fancy it. The unique thing about this festival is its location; the Lee Quarry provides you with some man-made trails to ride which are pretty unique in the world of mountain biking.  
#2 Isle of Wight Cycling Festival, Arreton Barns: August 25th to 2nd September 
With nine days of cycling events, rides and races, there is something to suit all ages and abilities at the IWCycleFest. With events for Cyclocross, Mountain Biking and Road Cycling and a retail village, there is a real family atmosphere. One of our favourite events is Old Skool Riki's Retro Ride where entrants are encouraged to dress in the same era as their bike. Taking place over 40 miles, there is no time limit and plenty of refreshment stops plus prizes and retro medals up for grabs too.  
#3 The Big Bike Bash, New Forest: August 28th to 31st 
Run by unpaid volunteers in an effort to raise money for UK Youth / Avon Tyrrell, this festival really has something for all the family. From the Lake Jump competition, which is the star event of the weekend, to the Toddlers' Pyjama Race and not forgetting the excellent malt loaf eating competition, there is also a beer festival featuring local ales, ciders and live music too. What more could you want? You can bring your own tent or book one of the self-catering lodges on site. You won't regret it!  
If you want to get ahead for next year, then keep the following dates in mind: 
June 20th: Uptonogood, Upton, Hampshire (Another great family festival with mountain bike events for children right through to 35 mile enduros for adults! Lots of live music, real ale and a kid's adventure play area as well) 
June 26th - 28th: Cream o'the Croft, Comrie Court, Crieff, Perthshire (All about camping and mountain biking with live music, a licensed bar and a pedal-powered cinema as well.) 
These are just some of the mountain biking festivals we love at booicore. If you have any more that you think should be on our list, please let us know. You can find us on Facebook (@booicore) or Instagram (@booicorestore)