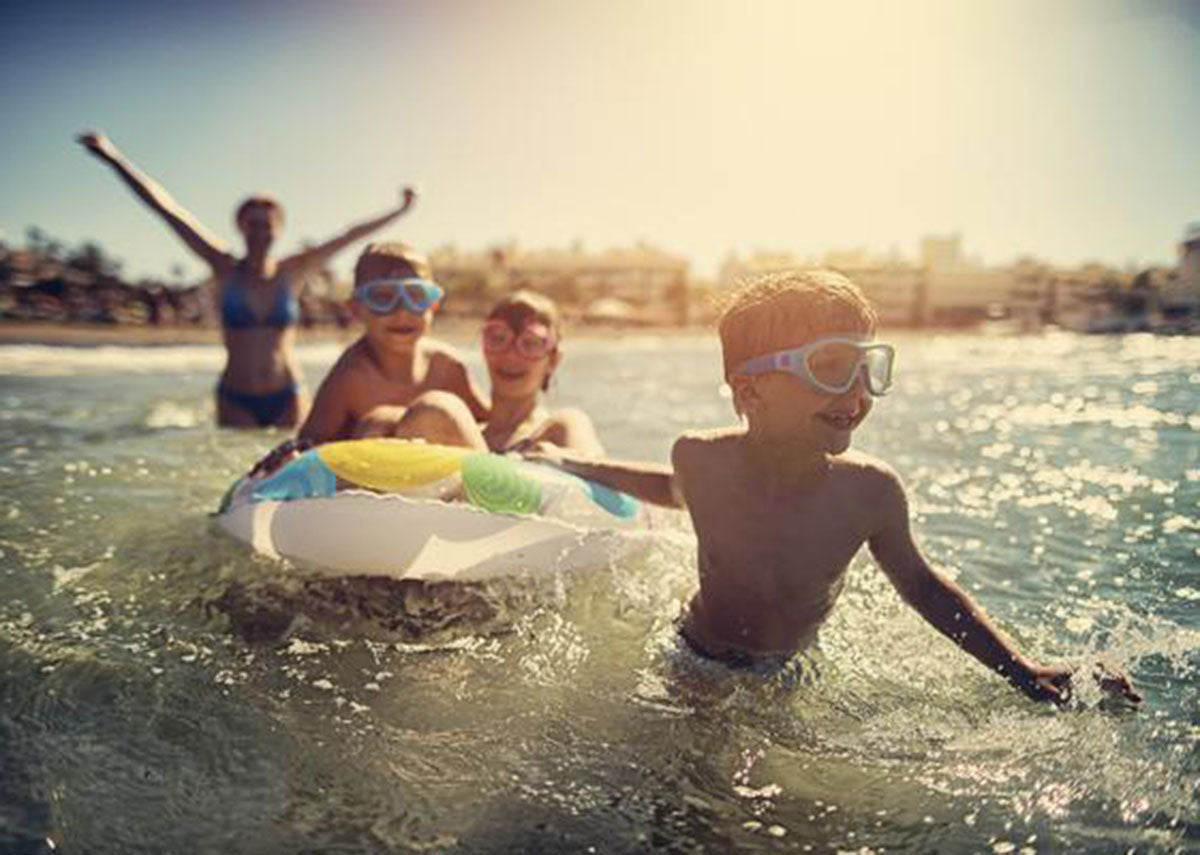 If you are anything like us, then you love outdoor activities such as mountain biking, climbing and surfing. If you've got a family and they love these activities too then all the better! With the summer holidays fast approaching there are loads of ways you and your family can enjoy the great outdoors together, which will not only bring you closer as a family but it can also help your little ones with their independence and foster a sense of adventure in them as well. So, grab your family, pack your holiday towel and try out one of our amazing ideas for family adventure seekers this summer:  
#1 Fly a Kite 
Having an adventure doesn't always have to cost a lot; you can grab a kite for about a fiver, head down to the park and have some fun. Kids and adults alike love kites so why not give it a go this summer - just make sure it's a windy day and do your best to avoid trees! 
#2 Indoor Climbing 
Encourage your child to climb at an indoor training centre and not only will they get a work-out, but they will be exercising their brain muscles as well when working out how to get higher. If you're feeling brave why not have a go as well and see who can get to the top the quickest?  
#3 Mountain Biking 
All kids love cycling. Fact. Well, all the kids we know do! So, why not load up the car with your bikes and head off to a mountain bike park or forest and try one of their routes together. There will be paths for beginners that are flatter and so these are probably best for those of you with young kids, or you can go for a 'hillier' option if your family are more experienced cyclists. 
#4 Den Building 
Have fun with your kids and do some gardening at the same time by getting them to gather some sticks and leaves and then help them to build a den! You could upgrade the experience if you like and head to a family forest school to really get a good grasp on some bushcraft skills. 
#5 Mini Beast Hunting 
Why not head out to your local forest or woodland with a magnifying glass and see what you can find - beetles, earwigs and even worms! 
#6 Crabbing 
If you are lucky enough to live near a harbour or beach, or you are holidaying near one, then why not indulge in a little crabbing? Grab a crabbing net and a bucket and while away a few hours seeing what you can catch - just watch out for their pincers! 
#7 Ride the Waves 
Heading to the beach for a surf is always fun, but your kids might not be up to it yet and you may not have the time. So why not find a swimming pool with a wave machine instead to add a little more fun to your family swimming trip. Nothing is more exciting than listening out for the wave alert and then jumping as high as you can over them as they come rolling in.  
#8 Surf the Wind 
If your kids are 8 or over, then you should be able to find a local lake or watersport school which can teach them how to windsurf. Lots of fun, great exercise and something that you as a family can all do together! Of course, they will probably get wet so ensure you have your booicore beach towels with you.  
These are just a few ideas for ways to have fun with your kids this summer and there are plenty more out there. Whatever you are doing this summer, have fun, be adventurous, but stay safe.