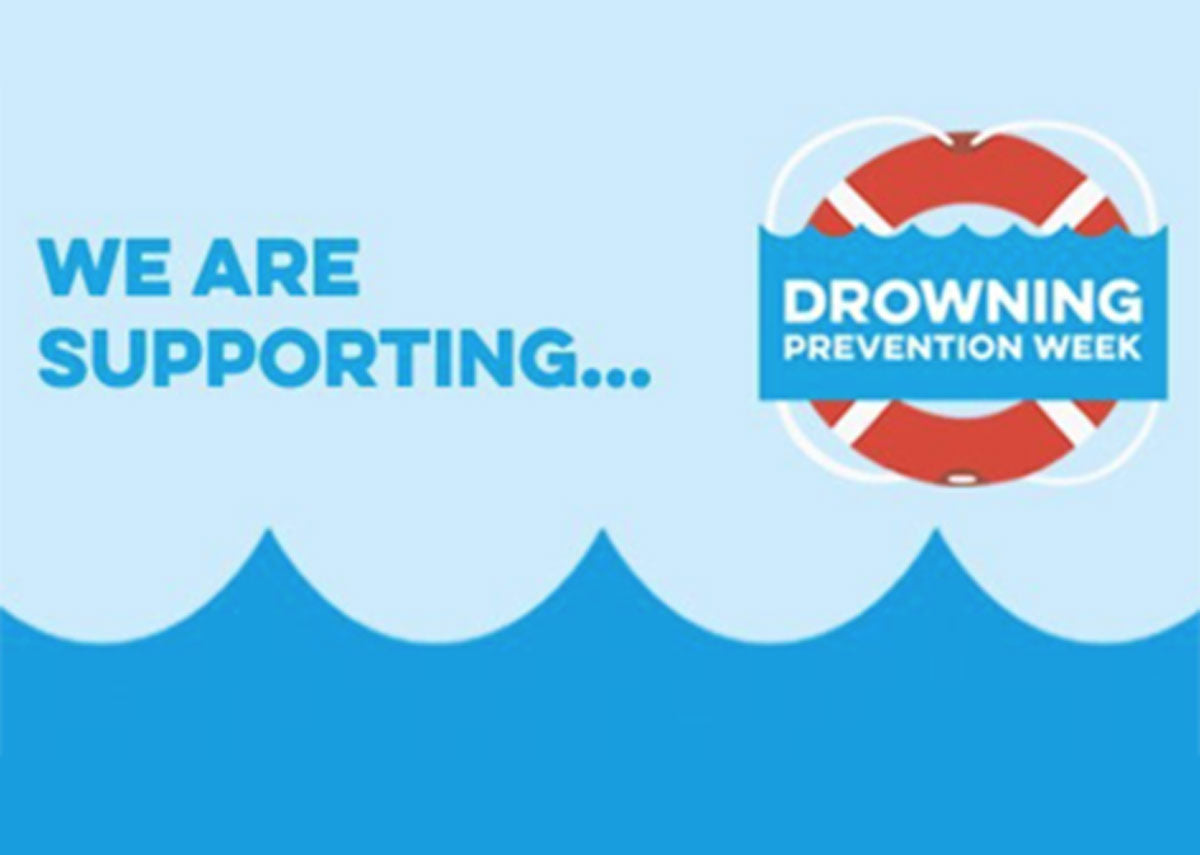 Here at booicore, our business is based on our best-selling kids hooded beach towel- so you have probably realised we are no strangers to water activities. Did you know, however, that over 700 people drown in the UK and Ireland every year - the equivalent of one person drowning every 10 hours? Drowning is also one of the leading causes of accidental deaths in children in the UK as well. These frightening statistics are one of the reasons why the Royal Life Saving Society UK (RLSS UK) is promoting Drowning Prevention Week- a campaign we are pleased to support - to make people more aware of the dangers of water and hopefully reduce the amount of drowning incidences.
Key Statistics
Some of the critical statistics RLSS UK have found include:
More than 80% of accidental drownings are male
More than 56% of accidental drowning victims never intended to be in the water
52% of accidental drownings occur in open water
34% of accidental drownings happen in the summer
The highest percentage of drownings occur within the 20-29-year-old age band
Therefore, Drowning Prevention Week aims to promote water safety to children and young people through the use of free resources available to download from their website.
Key Message
There are three key messages that the RLSS UK are trying to get across and they are:
Stop and think - read signs near water and look for any danger
Stay together - never swim alone - always go with friends or family
Float - if you fall in, float or swim on your back. If you see someone who has fallen in, throw them something that floats.
Some of the critical summer safety messages also include:
At Home:
Use self-closing gates, fences and locks to prevent children from gaining access to pools
Cover all water storage tanks and drains securely
Empty paddling pools once they have been used and turn them upside down when empty
Never leave children unattended in the bath and make sure it is drained immediately after use
On Holiday:
Check whether there will be lifeguard cover at the pool or on the beach
Check any hazards and local warning signs when you arrive
Always swim with your children - not only is it safer, but it is more fun as well
Do not use inflatables in open water
In Open Water
Don't swim at unsupervised sites such as lakes, reservoirs and quarries
Don't jump into the water from heights
Don't jump into the water until your body has had time to acclimatise to the temperature
Hopefully, this has given you something to think about. Keep an eye on social media to find Drowning Prevention Week activities in your area - and keep in mind the tips we have shared above when you are out and about with your family near water this summer. Stay safe, everyone.