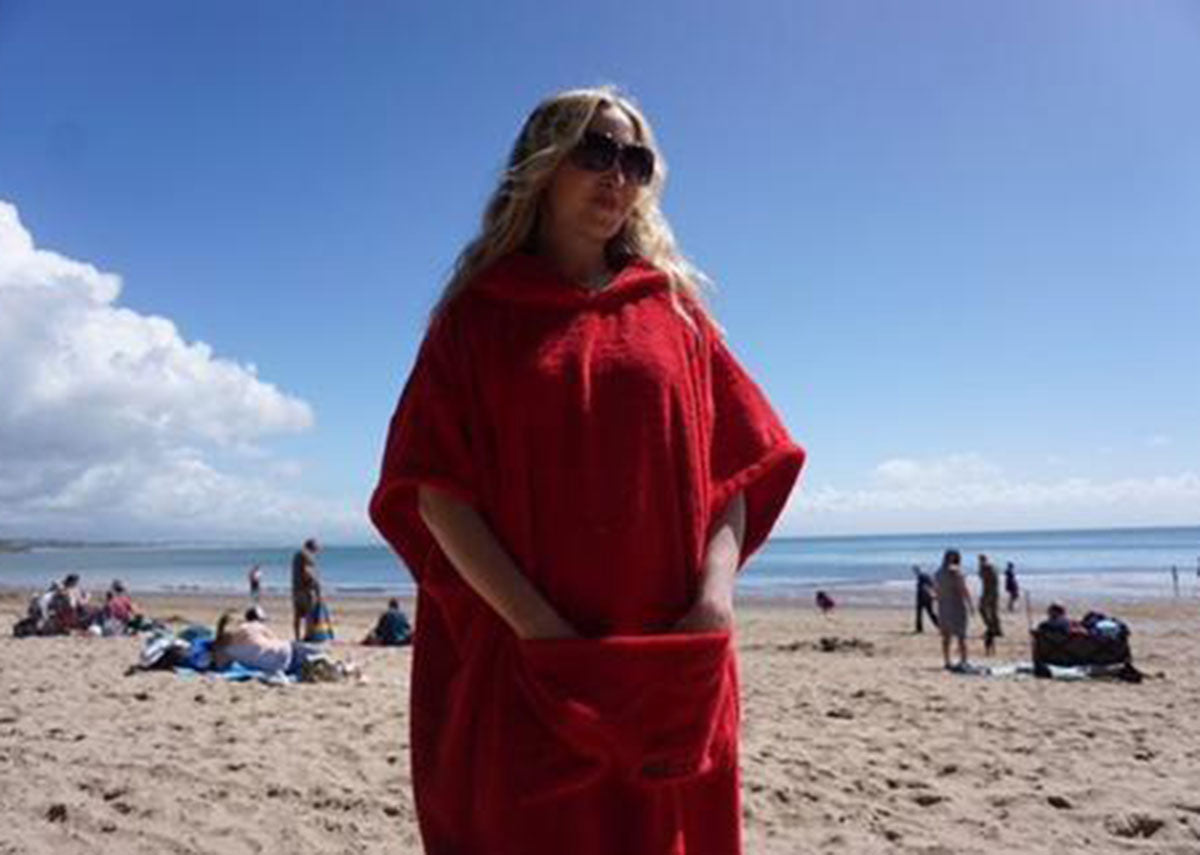 It was whilst packing for a beach holiday recently that I first decided to pack the booicore changing towels. I usually use one for my triathlon training, particularly after a swim to save my blushes. It is perfect for getting out of the wetsuit whilst keeping your dignity intact. Anyway as I was retrieving our beach towels from the linen cupboard the booicore changing towels caught my eye and I decided to include them in my suitcase. They are big but it would take the place of two beach towels. Imagining my kids moaning about having to get changed publicly on the beach (even at their young age) quite frankly was a battle I wasn't looking forward to. The booicore changing robes could well be the answer to my problem. 
As well as fitting perfectly in the suitcase they also acted as a cushion for my more delicate items. In addition to this, it also comes with its very own drawstring bag which meant when they were wet or dirty after the beach I could simply wrap them up and put them back in the bags without getting sand all over the hire car.
The perfect changing towel for the whole family – They saw a lot of use for obvious reasons. My little girl gets out of the sea every half an hour or so, gets cold and then moans about being cold and wet. On went the booicore changing towel whilst she warmed up and got dry. When she went back to the sea again we dried it in the sun. Once it came to getting dressed after there were no awkward holding the towel around each other. My kids just used the towels to get changed under.
Wash, dry and repeat - We then shook the sand off, wrapped them up and put them in their drawstring bags to take home and wash ready for the next day. Needless to say, they were the perfect holiday companions and we will be using them again and again. If only there was a kid's version!
If you want the perfect beach towel for your next day out to the beach or that summer holiday then the booicore changing towel is a must!