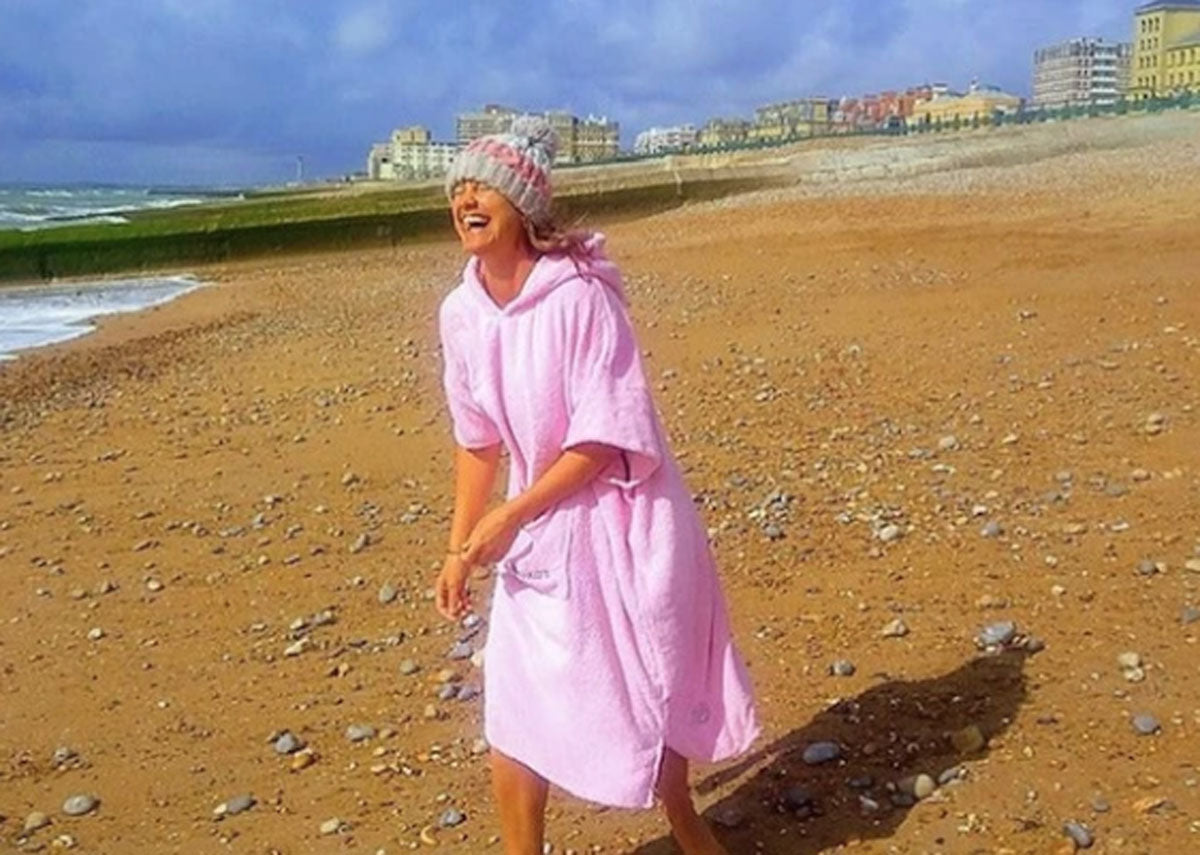 If you've been following us for a while, you will know that the booicore changing poncho is not only awesome for getting changed under after a muddy bike ride, but it's great for drying off as well. However, there is a tonne of other uses for this versatile towel. In fact, we think there are so many different ways you could use it, that it may become your most used piece of kit! 
Here are some of our favourite ways to use our hooded changing robe:
#1 Camping
Our poncho towel is perfect for camping as it does away with the faffing about that comes with taking both a towel and some dry clothes to the shower block. Our robe does the job of drying you and protecting your modesty on the way back to your tent/van in one.  Not only that, but it really comes into its own for drying yourself off after a quick dip in the sea, campsite pool or hot tub, too. It is the ideal camping accessory - for both you and your kids!
#2 Gym Changing Room
We've all been there: that uncomfortable feeling you get when you are in a changing room full of strangers and you have to get changed. It's not nice. Our changing robe allows you to get changed in public, as it were, as it gives you the privacy you need to not show your bits to the world! Great for anyone who wants to keep their 'privates' private.
#3 Kids Swimming Lessons
Our kids' size changing robes were designed very much with kids swimming lessons in mind. Warm and cosy to keep your kids warm while they are hanging about afterwards and with a useful pocket on the front to carry their shower gel and shampoo, they have everything you need to stop the grumps! They also mean you can get your kids changed pretty much anywhere, speeding up the whole process and keeping everyone happy!
#4 Outdoor Exercise Classes
If you're a real fitness fanatic and love boot camps or military fitness camps, then you will love the fact that at the end of a hard session, you can throw on your warm and cosy robe to either dry you or your wet kit quickly. Add to this the fact that you will no longer have to drive home in wet and muddy clothes; you can just wear your warm changing robe to protect your car seats. What more could you want?
#5 Staying Warm on the Beach
Yes, I know we said it's not just for the beach, but it is one of the best beach towels you can buy. When the sun goes in (as it does in the UK) or the wind picks up, our thick 350g cotton towelling robe is just the thing you need to keep warm. And because we produce our robes in kids sizes too, they are perfect for all the family.
#6 Snuggling Up on the Sofa
A lot of people use our towelling robe outside the home, for changing and drying themselves, but you can also use it at home as well. The thick cosy warm cotton makes it perfect for snuggling up on the sofa on a cold winter's night. The hood makes sure your ears are warm too!
So, there you have it! Our top six favourite uses for our changing poncho. How do you use yours?