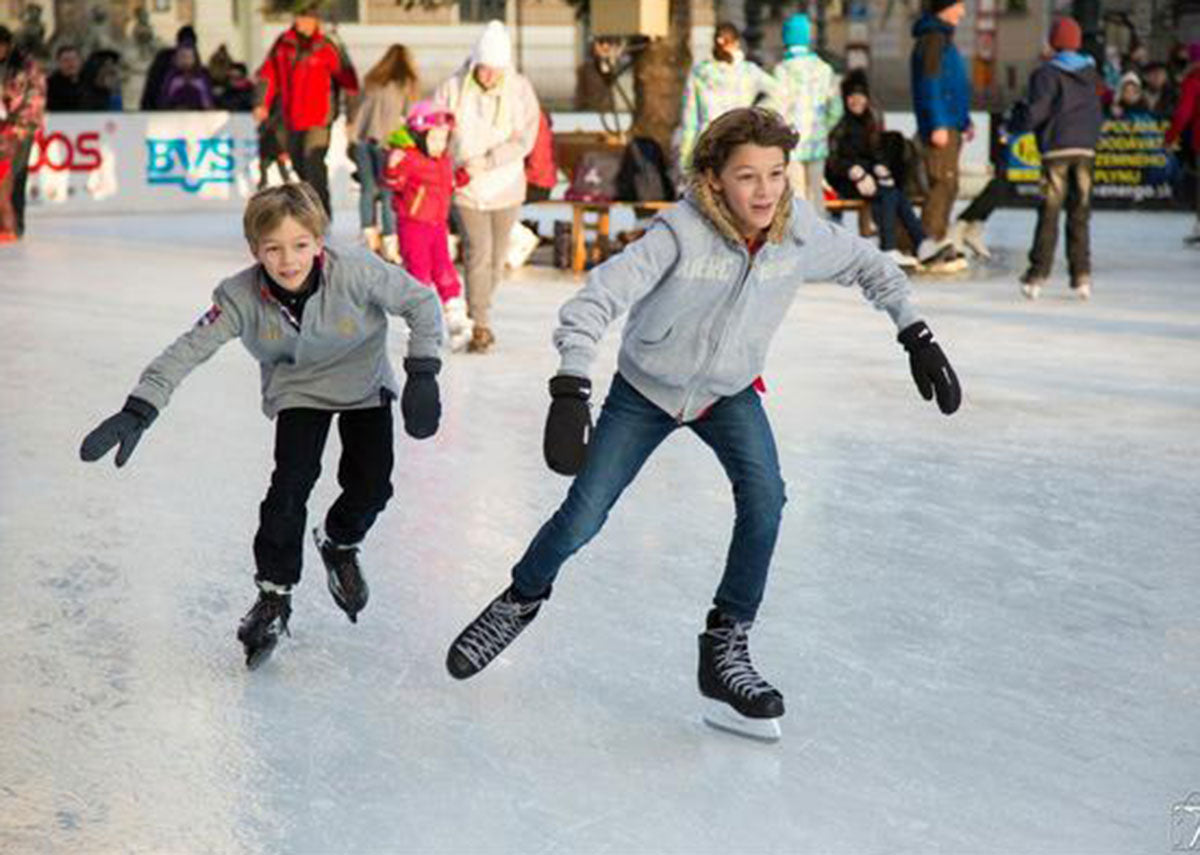 Winter is on its way, but this doesn't put an end to spending family time in the great outdoors. Far from it! Grabbing some fresh air and getting outside can be just as much fun in winter as it is at other times of the year and could be just what your family needs instead of being stuck indoors for weeks on end. 
When we think about enjoying family activities outdoors with kids in winter, it is important for you to make sure they have the right gear. As long as they are wrapped up warm from head to toe, you are guaranteed to see a smile on their rosy faces. This is where our children's poncho towels come in, as they are the ideal poncho for little adventurers with big ideas. 
If you're ready to take on winter as a family, check out our top five winter activities for kids.
Bike Riding
Riding your bike is not just a summer activity, you can still go out and enjoy it when the weather is cold too! There are lots of family-friendly trails all over the UK which are surrounded by trees and a little less exposed and these will have firm tracks ideal for younger cyclists. Just make sure you wear gloves, as handlebars can get cold and perhaps pop a thin hat on underneath your cycle helmet - as long as the helmet still fits properly. If you have really young kids who don't have their own bikes yet, pop them in a trailer on the back of your bike and make sure they are snug with blankets and maybe even a hot water bottle - after all, they will get colder than you as they are not pedalling.
Puddle Jumping
Grab some waterproofs, pull on the wellies and go and have some fun in the good ol' British winter rain! Jumping in puddles is one of our favourite things to do and as long as you put a bit of a plan together you can make sure everyone is happy. A good squelch through some mud is a great way to spend the day and you can all wrap up warm and cosy in your changing robes at the end.
Skiing
You may be surprised to learn that you don't have to leave the shores of the UK to go skiing! Dotted around our fabulous country are some awesome dry ski slopes. You can sign up for lessons for your little ones or have a go at some fun activities such as tobogganing or tubing! Some of the most well-known dry ski slopes include; Cardiff Ski and Snowboard Centre, Ski Rosendale, Suffolk Ski Centre and Snow Trax in Dorset.
If you really can't bear to be outdoors though, you can also partake in a bit of piste action at one of the many indoor snow centres we have in the UK, including our local Chill Factore in Manchester or the Snow Centre in Hemel Hempstead.
Stargazing
The shorter days we are enjoying now means that we have darker evenings, which are great for doing some stargazing with your little ones. In summer, your kids are probably fast asleep before the stars come out and so winter can be a great opportunity to fascinate them with some stargazing.  Make sure you pick a clear night, grab some blankets and a cosy hooded robe, a flask of hot chocolate and just sit and look at the night sky. If you really want to get serious about it, there are plenty of stargazing apps that you can download.
Winter Scavenger Hunt
The Woodland Trust has a great Winter Scavenger Hunt you can download, as part of their 'Nature Detectives" activities. Featuring items such as long, tickly pine needles and cones smaller than your thumb, it's a great way to not only get the kids out and about, but also keep them focused and not getting up to mischief. We also love the fact that they suggest that you collect as many fallen items as you can and then use them to make something amazing - that should keep the kids quiet at home for a while too!
So, there you have it. Don't let winter hold you back! Use our ideas for some great winter activities for the family and enjoy one of the coldest times of the year.