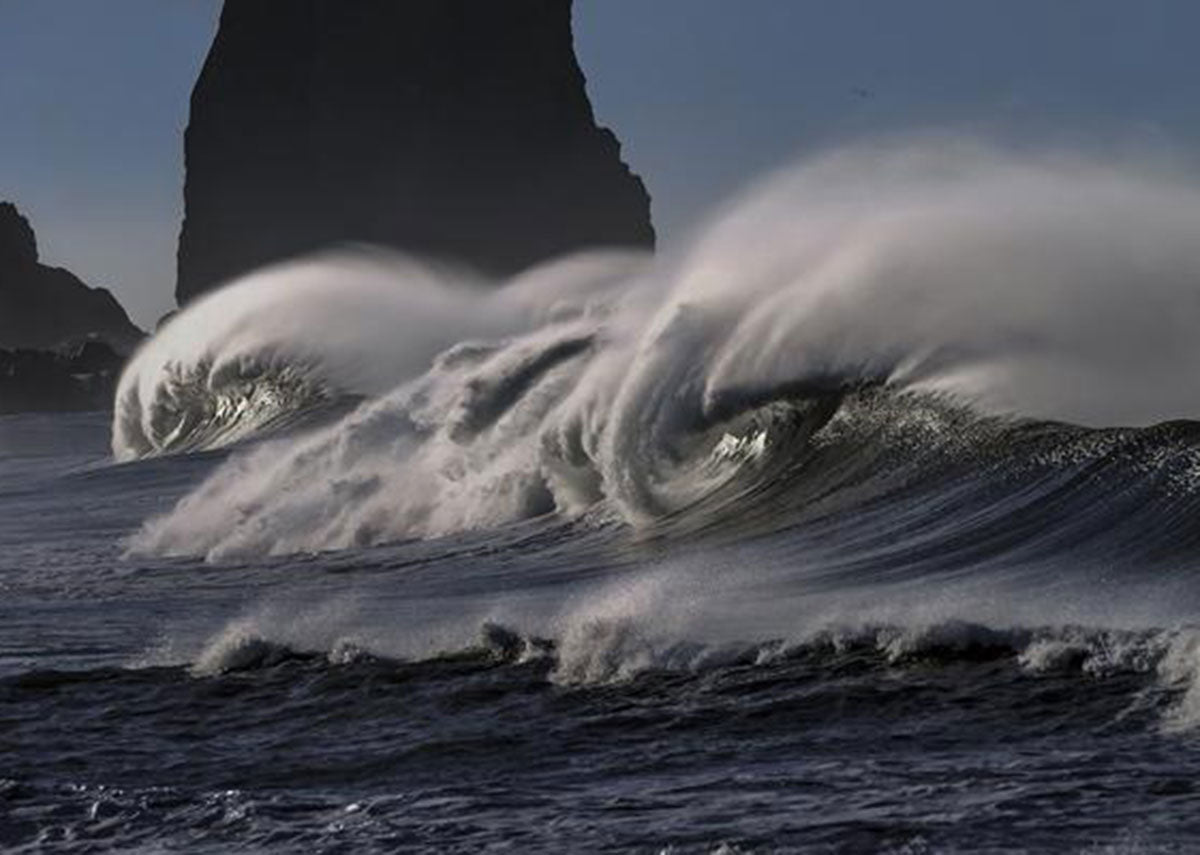 When we're not working hard on new booicore gear for you, or are out on our bikes, then we can usually be found surfing - yes, even in the winter too! A lot of people think we are crazy: when we could be sitting in front of a roaring fire with a hot cuppa, we are instead out on the waves or wrapped up in our surf changing robe. But these people have obviously never been surfing! It is actually growing in popularity as a sport - in part driven by the fact that it is going to make its debut as an Olympic sport in the 2020 Tokyo games and partly because it is an excellent sport for all ages and abilities to take up.
If you are already a fan of the beach, then surfing is a great next step to take to ignite a love of the great outdoors and exercise, and the health benefits also cannot be ignored. More and more evidence is pointing to the fact that activities that take place in water will not only help to build confidence, but also relieve stress and strengthen your mental health. Surfing in the winter in the UK has two massive advantages as well. 
There will be a lot (and we mean a lot) fewer people in the water
Surf conditions will be much better than they are in the summer
 Yes, it will be cold, but there are five steps you can take to make sure it is as rewarding an experience as possible:
#1 Pick your spot carefully
This is critical to successful winter surfing - you don't want to be driving around in the dark for hours trying to find somewhere to surf. Winter surfing is not about exploring the UK; it is about getting to know the nearest surf spots to you and when the best breaks happen. Get to know your local place and keep going back to it.
#2 Check the weather forecast
The weather is your best guide as to whether it is worth heading out in the dark and cold or not - especially when it comes to wind speeds. If the wind speed is going to be more than 10mph, it is not worth heading out as it will make catching a wave a real battle. You can take a look at the Met Office forecasts, and there are also plenty of surf weather forecasting websites online as well. These surf focused sites will also tell you about swell size and direction.
 #3 Have the right equipment
You will obviously need to layer up more for winter surfing than you do in the summer. You should start with a thick fast drying wetsuit (at least 4mm), 5mm gloves and booties and our favourite trick is to stick a pair of hot gel insoles into our boots before we set off - this makes them lovely and warm when we pop them on. Of course, we never go anywhere without a surf changing robe, which is perfect for keeping us cosy when we are changing into and out of our wetsuit. Our latest addition to the range, the changing mat, is also great for winter surfing as we can stand on it to get changed, drop all our wet stuff onto it, pull strings closed and stick it in the car. No sand, no dirt, no water and no need to clean the boot every time we go out. 
#4 Keep yourself fuelled up
Porridge is our favourite thing to eat before we head out – which keeps us full and fuelled up. We also like to take some fruit to eat in the car on the way there, and also some mints to take the taste of salt water out of our mouth afterwards!
So, there you have it - our top tips for winter surfing. Wherever you end up, make sure you have your beach changing robe with you to protect your modesty and keep you cosy whatever the weather.