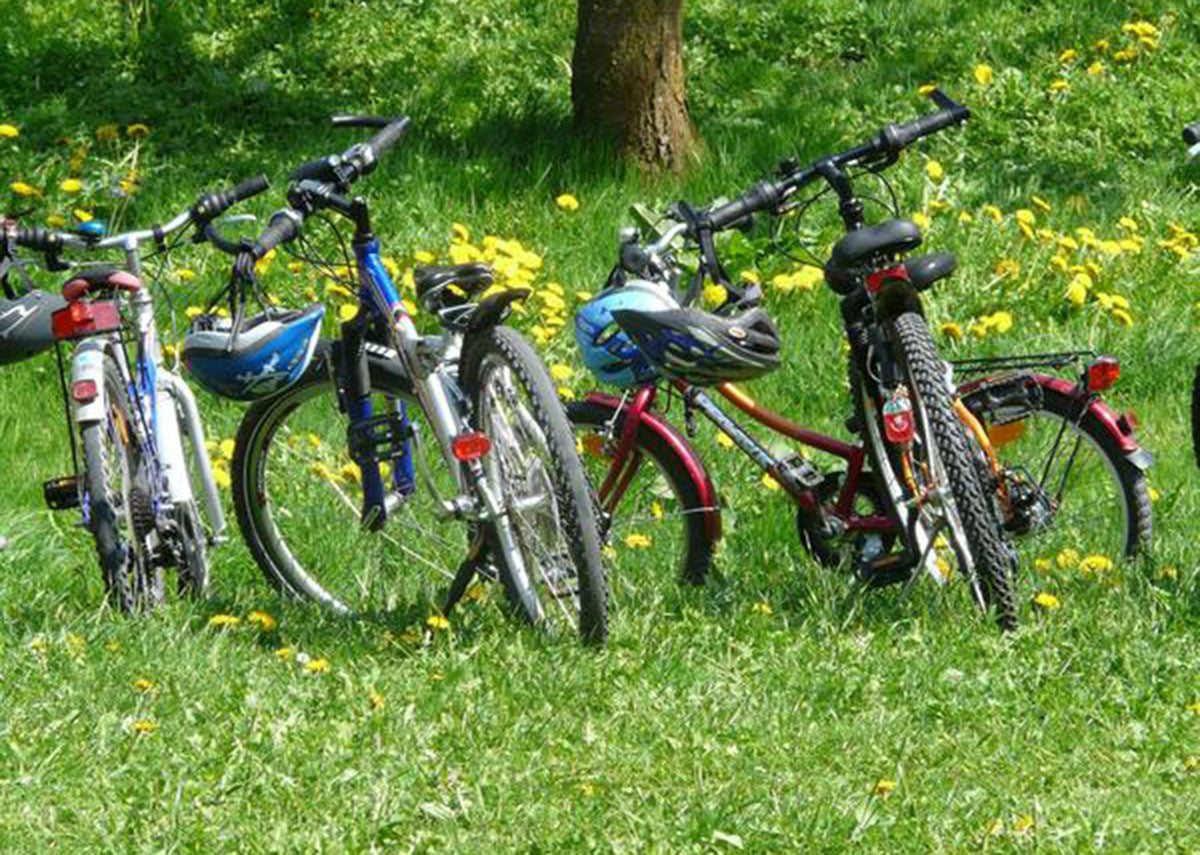 Recent research by the University of Michigan (in partnership with De Montfort University, James Hutton Institute and Edge Hill University) has shown that group nature walks can be linked to an improvement in mental health, lower depression and reduce perceived stress.  With this in mind, coupled with the fact that we love being outdoors anyway, booicore are dedicated to encouraging more families to get outside and enjoy the great outdoors together. You could pull on your walking boots and explore the stunning landscapes that surround us in the UK or grab your adult towels and head out into the surf - the choice is yours.  
Here are some of our ideas on great outdoor activities to undertake with your family and get them engaged with nature: 
Birdwatching 
One of the best ways to get kids involved in birdwatching is to remind them that birds can sometimes be hard to spot, but they are always easy to hear. Get them to stand still, close their eyes and listen and then point to where they feel the birdsong is coming from. To be in with a chance of seeing a wide variety of birds, you should head to a spot by water - you're likely to spot ducks, herons and swans, to name but a few. Make it more fun by doing a sort of bird nature trail, asking the kids to keep their eye out for nests, cracked seeds or pellets. 
Cycling 
Cycling is one of our favourite things to do in our spare time and it is a great activity to get your kids engaged in, but we know it can be hard to get them interested in a new hobby. One of the best ways to get them into cycling is to get them started at a really young age. They can 'ride' a balance bike from about 18 months old - which will really help them to gain confidence on two wheels. Once they have started to show an interest in cycling, you can encourage their passion by going on family cycle rides - start with short trips to school or to a local park and then gradually extend the length of the journeys with a stop for an ice cream along the way, just to sweeten the deal.  
Surfing 
Surfing is a great family activity as the feeling you get from being in the sea is second to none. It's also an excellent activity for all of the family to get involved in - from the kids to Mum and Dad and even Grandma and Grandad. You can also enjoy surfing as a family all year round although the sea will be at its warmest in August/September when the sun has had time to warm it up. Remember to stay safe though and choose a beach with a lifeguard - most of the popular beaches within the UK are usually covered between mid-May and the end of August.  
Walking 
Walking is a fantastic activity for the whole family – of all ages – to get into cheap and easy to do, just open the door and go! But to get the kids involved, you need to make it fun - which means no straight lines and flat paths; boring! Instead, you want to choose a path where they can look at and climb over things such as trees, streams and dunes. Don't stride ahead of them either; take it at their pace and explore things with them. You could even make up stories, devise silly walks, play follow my leader or even hide and seek. What about letting them use your phone to film stuff during your walk which you can edit later?  
Whatever outdoor activity you decide to try with your family to get them engaged with the great outdoors, booicore has a huge range of gear to help. From keystraps to hooded beach towels, have a look at our collection today for more inspiration.