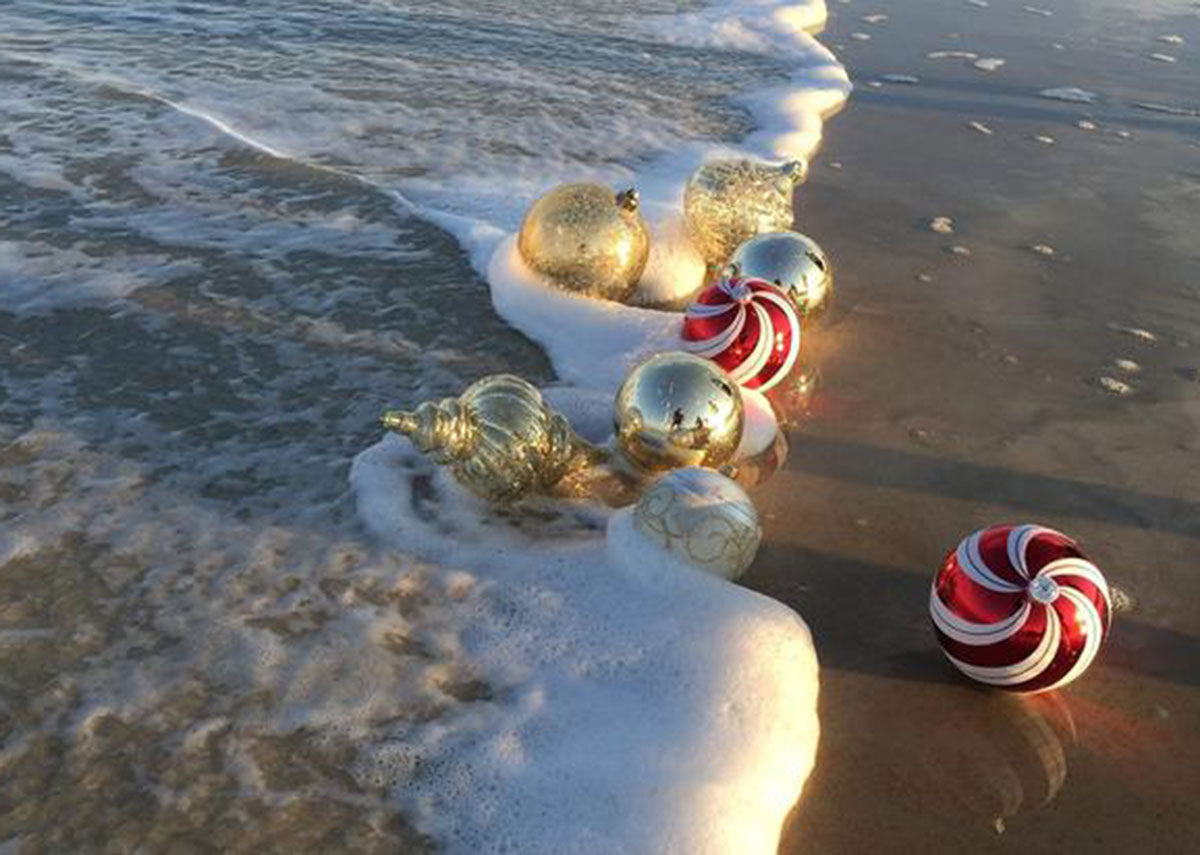 It's the most wonderful time of the year (again!) Yes, Christmas is rapidly approaching and it's awesome! We've put the tree up, got the decorations out, overindulged on mince pies and eggnog and already started the wind-down at work! 
We love travelling here at booicore - one of our favourite things is to roll up our poncho towel throw it in a bag and head for warmer shores. And travelling at Christmas can be epic. Yes, spending Christmas overseas will be different, but it will also be something you will remember for the rest of your life and so we reckon everyone should do it at least once.
So, if you're thinking about spending Christmas abroad - here's what you should know:
Everywhere celebrates Christmas differently
If you go abroad for Christmas it will be a different experience than when you are at home - but surely that is just one reason to do it. It will excite you and depress you at the same time, but these moments won't last forever. Most of the time you will be loving the experience of something a little bit different and hopefully getting the festive feeling. So, embrace the differences and throw yourself into the festivities wherever you are.
Christmas TV won't be the same.
One of our favourite bits of Christmas is getting the Radio Times and circling all the programmes we want to watch over the Christmas period. But if you're not going to be in the UK, there is no point in doing this! We have our old favourites over here that everyone watches, such as Gavin and Stacey and GBBO Christmas Special and other countries will have their Christmas favourites too! And don't worry too much about missing out - you can always sky plus them and watch them when you get back.
There will be no washing up!
We all love a good Christmas dinner - turkey and all the trimmings - but no-one enjoys the washing up afterwards…...it takes days! You will also be eating leftover Turkey until at least February as well. However, just because you are experiencing Christmas abroad this time, doesn't automatically mean you won't have to wash up - especially if you book an Airbnb rather than a hotel. To get the best of both worlds, why not book a catered chalet or villa? Then you miss out on the chore of washing up, but still get to stuff your face with Turkey sandwiches whenever you want. Winner, winner, turkey dinner!
Go big, or go home
Christmas in the UK is all about tradition - twinkly lights, GBBO on the telly and getting a pair of socks off your favourite auntie for the 10th year in a row.  If you want to really experience Christmas, then you should book to go to New York, where they do Christmas in a big way! The Macy's Thanksgiving parade, the HUGE tree at the Rockefeller Centre and the Rockette's doing their thing at Radio City. Or, you could really do Christmas differently and head over to Australia, wear your swimsuit all day, throw on your booicore changing robe when the sun goes down and cook your Turkey on the BBQ. 
SO, what are you waiting for? Book that Christmas trip abroad and experience the good, the bad and the ugly that will make it a Christmas you will never forget.
Thanks for reading. Please follow us on Instagram and Facebook for travel inspiration. If you haven't grabbed the most awesome poncho towel ever made yet, then what are you waiting for?