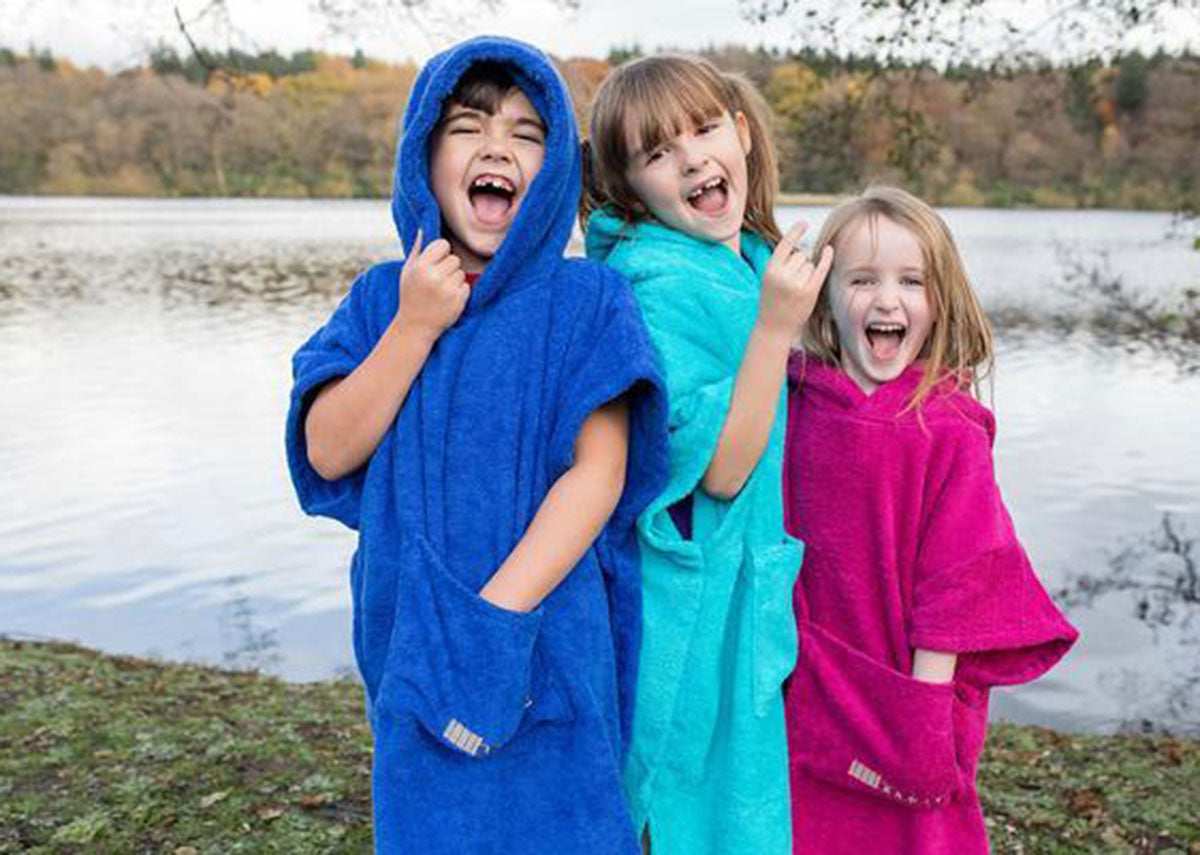 Here at booicore we love going outdoors. It's where we have the most fun, where we make amazing memories which we will keep in our heads forever and where we have some of the best times with our families. It is not just about getting out from in front of a screen, or even trying to live a more balanced life; it is so much more than that! 
If we think back to our childhoods, the strongest memories are those from when we were doing fun things with the people we love. Getting on our bikes and riding around, or grabbing our towels and heading to the beach, or just heading out to the park. These are the moments that stick in our heads.
Nowadays though, research shows that children as a whole are spending less and less time outdoors and more time inside watching YouTube or playing computer games. Now, there's nothing wrong with this in moderation; after all, we are the first ones to admit we love a good Netflix binge-watch, but it makes us feel a little sad that kids today are missing out on some of the great adventures we enjoyed when we were younger.
Which is why we want to encourage you and your families to spend more time having fun outdoors next year.
One of the main barriers to getting outdoors is the great British weather! We can't do anything to stop the wind and rain, but we can help to keep you warm and dry with our adults, boys and girls hooded poncho towel.  They not only allow you to get changed anywhere but keep you warm and dry while you are doing so. Our towels make days out with the kids a lot better when the weather turns, whether you are camping or just enjoying a day out at the beach.
The main motivation for you to get outdoors with your kids is obviously to have as much fun as possible, but there are also many other benefits you will enjoy at the same time:
Getting out into the great outdoors can be a great way to stimulate children's brains, causing them to engage all their senses and explore new ideas. It is also great for adults as it allows us to completely disconnect from work and communicate with our children better.
Health and fitness. The NHS 'Physical activity guidelines for children and young people' recommend that children and young people aged 5 to 18 should aim for an average of at least 60 minutes of moderate-intensity physical activity across the week. Getting outside to play, cycle, walk, surf or swim are easy ways to stay active and they are fun for all the family too.
Improved coordination. Children's coordination has always been improved by active play such as riding a bike, balancing on a surfboard, or playing with a ball. These activities help them to learn about balance and also how their arms and legs work together in unison. The earlier they can start to practice this, the better.
Increased levels of Vitamin D. Vitamin D is great for all humans, as it not only strengthens our bones, muscles and teeth, but it can also help to prevent disease too. We can take Vitamin D supplements of course, but the cheapest way to up our intake is to get outside in the sunshine (or cloudy UK skies!).
We hope this article has inspired you to do more activities outdoors with your family next year. Don't forget to take your changing robe along with you, take photos to document what you are up to and share them with us on our social media channels with the hashtag #booicoremoments