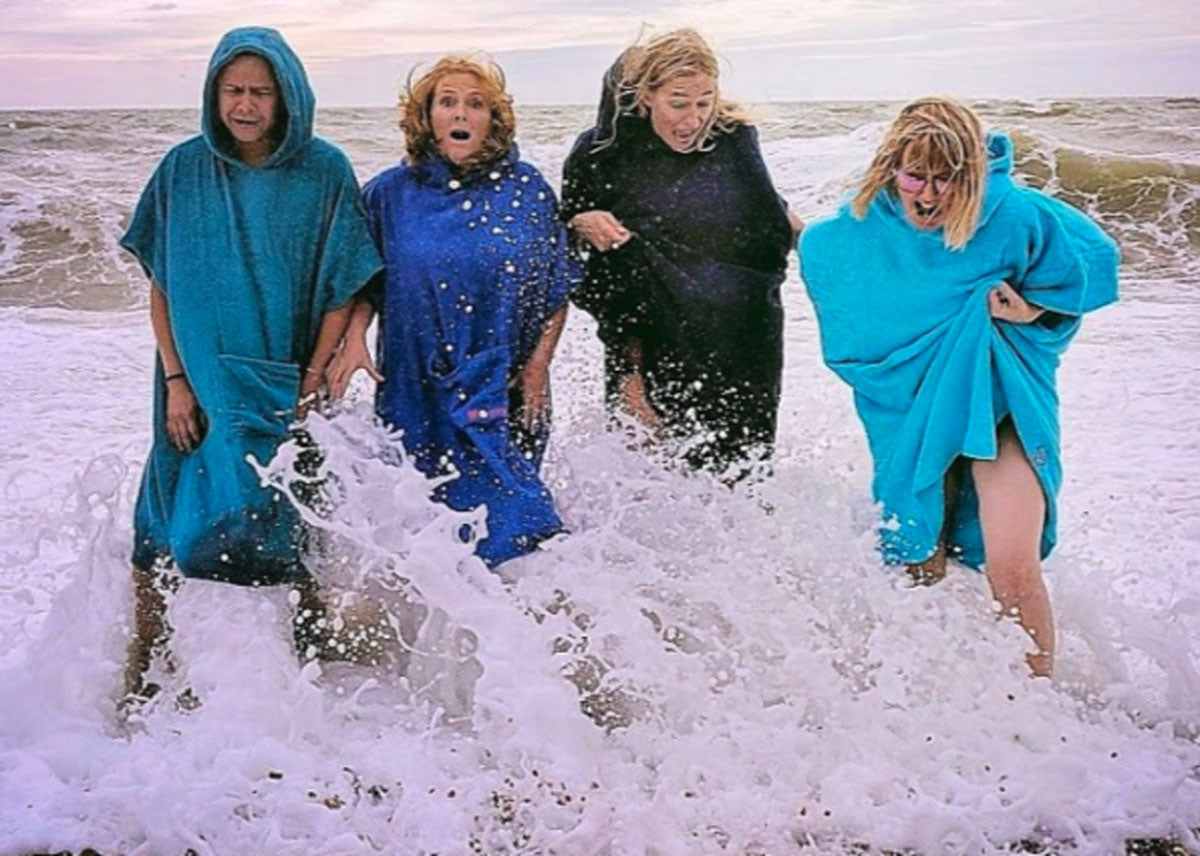 Seabirds started from a love of sea swimming that we wanted to share – we set up a community interest company selling swim-stuff to fund courses to get the people who would most need the positive effect on their mental health from getting in the sea and need support to do this. When we set up our sea swim shop we looked for the biggest and best quality robes we could find to sell and came across Booicore – the bright colours are an added bonus. Our 'salty seabird' sea swim gang love them. It is how we identify each other on the beach.
A few of our top tips are below to get you in the cold water too….
Cold Water Swim Tips:
Find a wild swimming community – it makes you more likely to go having some backup and its safer. You can search

 

here

 

for the one nearest to you. You need someone to share the tea and cake afterwards and laugh as you shiver.
Watch out for the cold – it can be really dangerous. The key is to get dressed afterwards as quickly as you can. Have a Booicore Robe handy (if there is any sun have it laid out toasting in the sun while you are freezing in the sea) –  speed of dressing is vital and the robe allows you to whip everything off without flashing passers-by. Protects from both windchill and prying eyes!
Have your clothes ready to put on and lots of easy to pull on layers. Give up on bras etc – numb fingers cannot do them up! A

 

hat

 

and a

 

core-warmer

 

can make a huge difference afterwards.
Drink hot tea and have something to eat afterwards. Hot toast with butter when you get home tastes AMAZING. 
Get moving – walking the dog or cycling home will help you warm up from the inside out. Sitting still in the car or on a computer will give you the chills. 
The Outdoor Swimming Society has lots of tips for swimming safely in the cold. The buzz afterwards is worth it – we can't go long without our fix. Follow us on social media for the proof in the post-swim smiles and many, many photos of us in our booicore robes of many colours :)