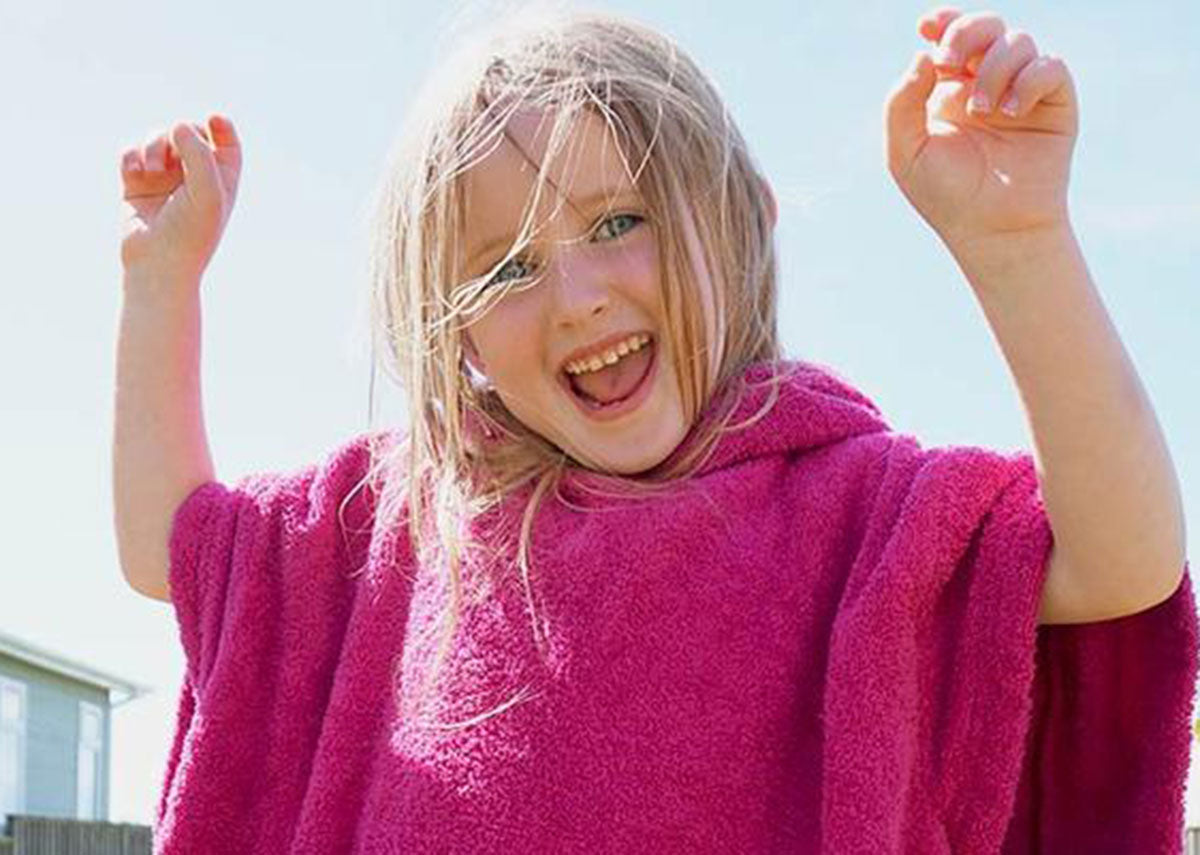 Whether you are taking your child for a day at the pool or their weekly swim lessons, making sure you have everything you need is crucial. Having a well-stocked swim bag is essential so that you don't get to the pool and realise you have left something you need at home. That's why we have pulled together this handy list of essentials for you so that you can have a hassle-free swim:
Nappies & Swim Nappies
If your child is young and still wearing nappies, then it is a good idea to pack a couple of swim nappies as well as normal ones to change into afterwards. Many swimming clubs ask for babies & toddlers to wear a neoprene nappy worn over a swim nappy for extra protection. Depending on the warmth of the water, your baby may be perfectly OK in just a nappy, or you may want to pop a wetsuit on them also. 
Swimsuit/Wetsuit
Any pool you go into will require your baby to wear a swim nappy, but then it is up to you whether you pop a swimsuit or wetsuit over the top of this. Babies do tend to get colder in swimming pools than adults do as they are not swimming around as much as we are and they are still too young to be able to regulate their body temperature correctly. A swimming costume with sleeve or wetsuit will help your child to have a better time in the water.
Your Swimsuit
When you are gathering all of these things together for your baby/child, don't forget to pack your own swimsuit and towel as well. To make things as smooth as possible, put your swimsuit on under your clothes before heading to the pool and make sure you pop your underwear into the bag for after the swim.
Poncho Towel
Take a couple of towels with you to wrap your child up warm when they come out of the water. Children's poncho towels from booicore are ideal as they are great for keeping kids cosy and also have a handy pocket for their shampoo and shower gel.
Shampoo & Shower Gel
If you are going to an indoor pool it is highly likely that it will contain chlorine, so it is always best to rinse off after you've been in. Many pools require you to rinse off before you go in as well. One tip is to pack shampoo & shower gel into travel-safe cases as this helps prevent them from leaking onto other items in your bag.
Coins for Lockers
This one always catches us out! Make sure you have some loose change for the lockers and check with the reception staff whether you need a token instead if it's somewhere you regularly visit.
Snack
After all the kicking and splashing about in the water, your child will probably be hungry, so make sure you pack a drink and some snacks - like a banana or yoghurt. Having a bottle containing some milk or water is also a good idea, as kids will be thirsty after a swimming lesson too.
We hope you have found this checklist handy. Enjoy your swimming.