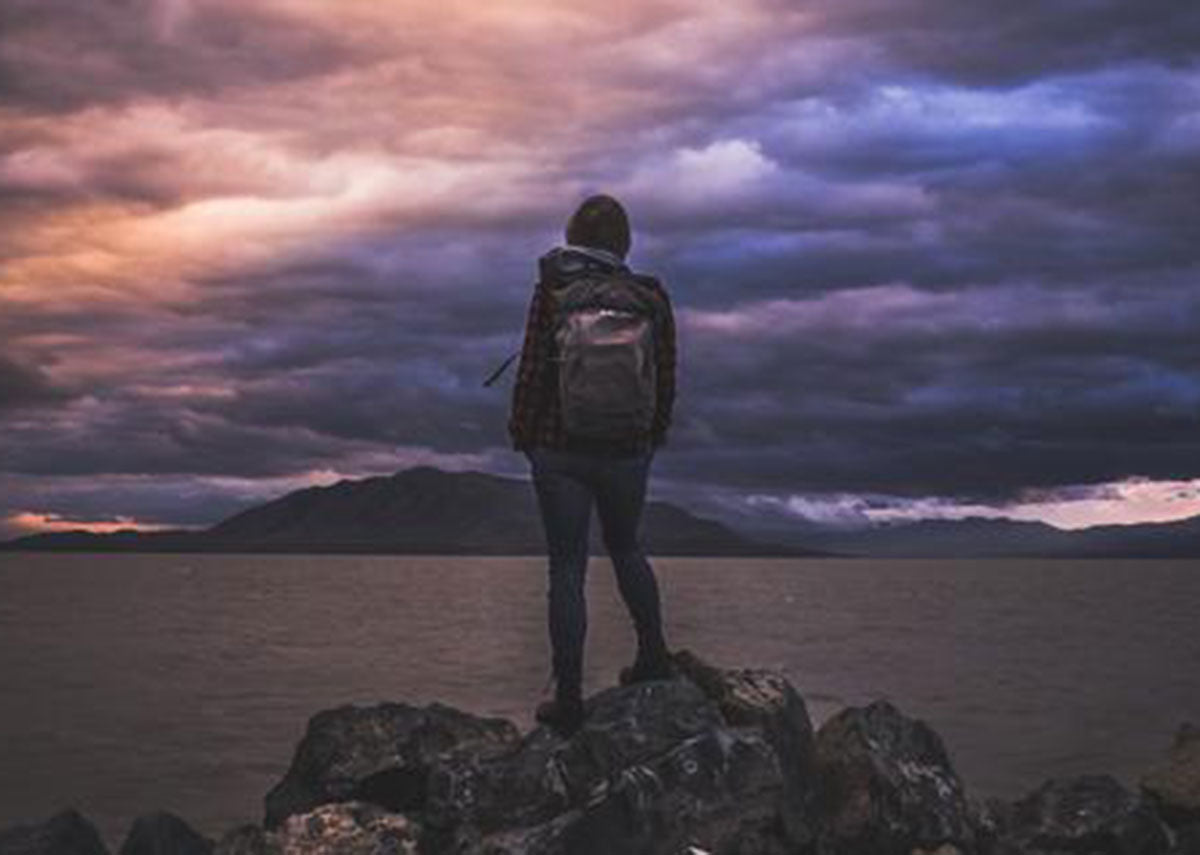 Our lives are not just focused on producing awesome changing robes, key straps and dirtbags. Occasionally, we manage to get away and have an adventure – after all, we have to test our gear thoroughly! If you like to head out to the great outdoors but aren't sure where to go next - and what gear you should take with you, then don't worry. We've come up with this very scientific quiz (not at all!) to help you decide.
Let's get started!
Q1: The first thing you would usually pack for a trip is
A: A flashlight and pocketknife
B: Plenty of clean socks
C: A booicore dirtbag
Q2: How do you make a taco?
A: Salsa, salsa, salsa and then a bit more salsa!
B: Grab a tortilla and fill in with chicken, cheese and guacamole of course!
C: Some picot de gallo and fresh fish. Yummy
Q3: Your favourite travel buddy is:
A: Me, myself and I
B: My dog of course, or someone else's. Any dog will do.
C: My friends, who are pretty much up for anything
Q4: Which bear would you say is best?
A: Koala bear – so cute and cuddly
B: One that doesn't want a human for its tea
C: Grizzly bear, the grizzlier the better
And finally
Q5: Your typical Sunday consists of
A: Waking up under canvas, pulling your boots on and hitting the trail
B: Enjoying a coffee and croissant in bed, when you finally wake up
C: Grabbing your kayak and paddling off
Now it's time to tally up your answers and see where we think you should head on your next big adventure:
Mostly A's: You're an Avid Adventurer
Your next trip should be to New Zealand – the home of adventure tourism. It's the place to be if you want an adrenaline-fuelled adventure. The country is full of diverse and beautiful landscape, making it ideal for any crazy activity you want to take part in – from caving to zip lining you will be spoilt for choice. One of our favourite things to do is take the 80-minute boat ride out to Whakaari (White Island) to scope out this active volcano – you can see where you are heading as you are aiming for the plume of white smoke! This isolated, otherworldly island is well worth the trip. Make sure you have your booicore dirtbag with you to carry all of your essentials when you walk down to the crater's edge.
Mostly B's: You like the Simple Things
You should go off-grid to the Lakes of the Clouds hut in the Appalachian Mountains in eastern Northern America. A long day of trekking to get there, but you will spend the night in another world above the treeline. No heating, no lighting and no electrical outlets – you really will be off-grid. You'll need a warm sleeping bag and a flashlight or headlamp. You should also pack a booicore tee or two to layer up with as the weather can change pretty quickly.
Mostly C's: You're a real Water Baby
River Findhorn, Highlands, Moray (Scotland) is where you need to head – it is one of the best rivers in Scotland after all. Well known to locals but a bit of a well-kept secret, it is really remote but with stunning scenery and best for intermediate or advanced kayakers. It consists of 4 sections: Top Fidhorn (Grade 3) which you can finish at Dulsie rapid (Grade 4). Middle Fidhorn is a Grade 2 and Lower Fidhorn should only be paddled if you are able to handle Grade 5. If you are heading this way then you really need to pack one of our changing robes, to keep you warm and dry afterwards.