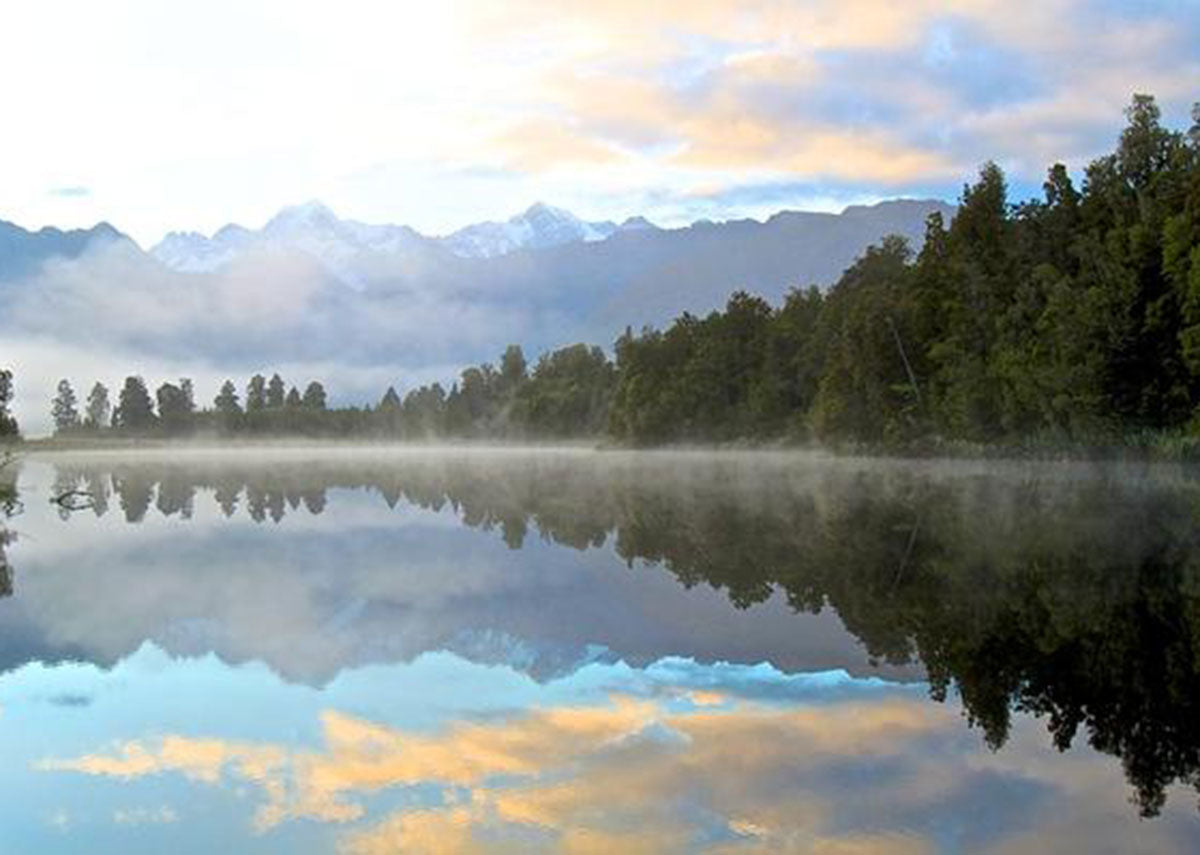 The weather is cooling down, the days are getting shorter and over at booicore head office, we are starting to think about what adventures we can have this Autumn. Visions of strapping our bike to the car, throwing our outdoor poncho in and heading off to mountain peaks are filling our heads - and we bet we're not alone.
However, with all these fun and games comes a little bit of responsibility: taking care of our outdoor spaces so we can continue to enjoy them should be paramount. You may have heard the term "leave no trace" before, but you may not realise that it is not just a catchy slogan. There is a serious meaning behind it.
'Leave No Trace" originated in the USA back in the 1960s and was a term coined by the US Forest Service to help to educate people on sustainability in the great outdoors. However, the principles behind this slogan are still relevant today - many years later. In fact, today it is probably even more important that when we are enjoying the great outdoors we do so in a responsible way. Especially because some of our most loved outdoor spaces are now at risk of degradation - we are literally loving them to death.
Our human footprints are reaching further than ever before and so it is important that truly untouched areas are protected and we really do leave no trace. It is on each and every one of us to ensure we protect our wild places, while still enjoying them. And it isn't hard - just small changes can make a huge difference.
Here are the seven key 'Leave No Trace' principles, for you to keep in mind:
#1 Know Before You Go
Prepare for any emergencies, extreme weather and hazards before you go
Read up on your destination to make sure you are aware of any regulations or special concerns
Repackage any food or drinks you want to take with you to minimise the amount of waste you will make
#2 Take The Right Path
Stay in existing campsites and keep to the existing trails
If you are camping, make sure you set your tent up at least 200 feet from any lakes or streams
Try not to crush any plants with your tent and if you really must stay somewhere wild keep your campsite as small as possible
#3 Trash Your Trash
This one is simple - anything you take with you make sure you bring it home and dispose of it properly 
#4 Leave What You Find
Admire the flowers without damaging them in any way. Don't pick the flowers. Just don't
#5 Campfire Responsibly
Firstly, make sure that fires are allowed where you are
Don't bring any firewood with you as it can transport new diseases and pests
If there is a fire ring already in place, use it - don't make a new one
Be 110% sure your fire is actually out before you leave, then scatter the ashes 
#6 Respect Animals
Admire animals from a distance, don't try to make friends with them
Store all of your trash safely and securely, somewhere where it can't be dug up by wild animals.
#7 Be Considerate
Follow the rules and yield to other hikers or bikers on the trail
Avoid loud voices and noises
Keep these rules in mind next time you set off on your adventure - but most of all have fun!