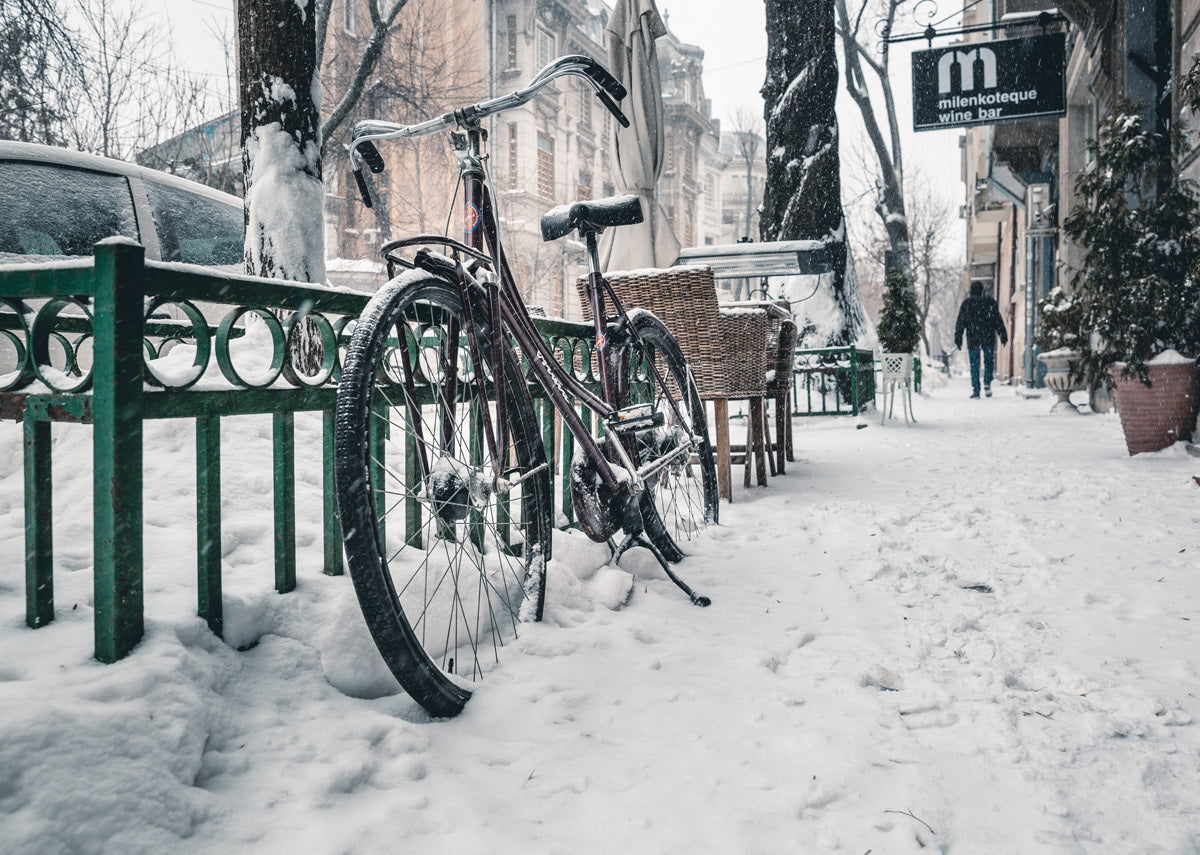 With more cold weather on the way and the threat of more COVID-19 related lockdowns still looming, how can you safely continue to get out on your mountain bike if the temperature drops below zero? 
Do you really need to ride?
Our honest answer to this question would always be yes - we do love our mountain bikes here at booicore. However, we also realise that it's not always the most sensible option. The NHS is stretched to nearly breaking point at the moment dealing with all the Coronavirus cases and knowing that black ice on the road can quickly end in disaster for cyclists, sometimes it may be best to be a little cautious.
Make sure you plan your route
If you are planning on heading out in the cold weather, then make sure you plan your route carefully. Stick to larger tracks that will probably have already been gritted, avoiding smaller lanes, steep hills or anywhere that is shaded from the sun. Instead of heading out first thing in the morning, perhaps wait until later in the day to give any ice on your route the chance to thaw.
Ride off-road
Mountain biking is all about riding off-road at the end of the day, so why not head for a local trail - whether it be cyclo-cross, gravel or mountain biking. Stick to trails within your skill level and make sure to take extra care on any linking road sections.
Be prepared
It is important to be prepared whenever you go out on your bike, but even more so when the weather is cold. You should make sure you have enough food and drink for your entire planned ride, you are wearing appropriate clothing and you have all the tools and spares you might need. Our dirtbags are great for carrying all your gear in and they are waterproof too.
You should also let someone know where you are going and how long you think you might be - so that they can raise the alarm if you don't return in time. It will probably also be worthwhile taking some extra layers of clothing with you in case the weather gets worse - and maybe even one of our changing robes to throw on while you dry off in the car park.
Think about doing some cross-training instead
Cross-training will not only benefit your cycling performance, but it is also beneficial to your overall health and resilience as well. Try running or speed walking in cold weather, instead of cycling to increase your robustness. Other great exercises to try include strength training exercises such as lunges, press-ups and squats which will all help to improve your body strength.
Here at booicore, we have all the kit you need for a great day mountain biking - including a waterproof kit bag. You can even share the booicore love with a bike sticker or hand horn tee! Make sure you share your pics with us on our social media accounts, using the hashtag #outdoorsmadeeasy