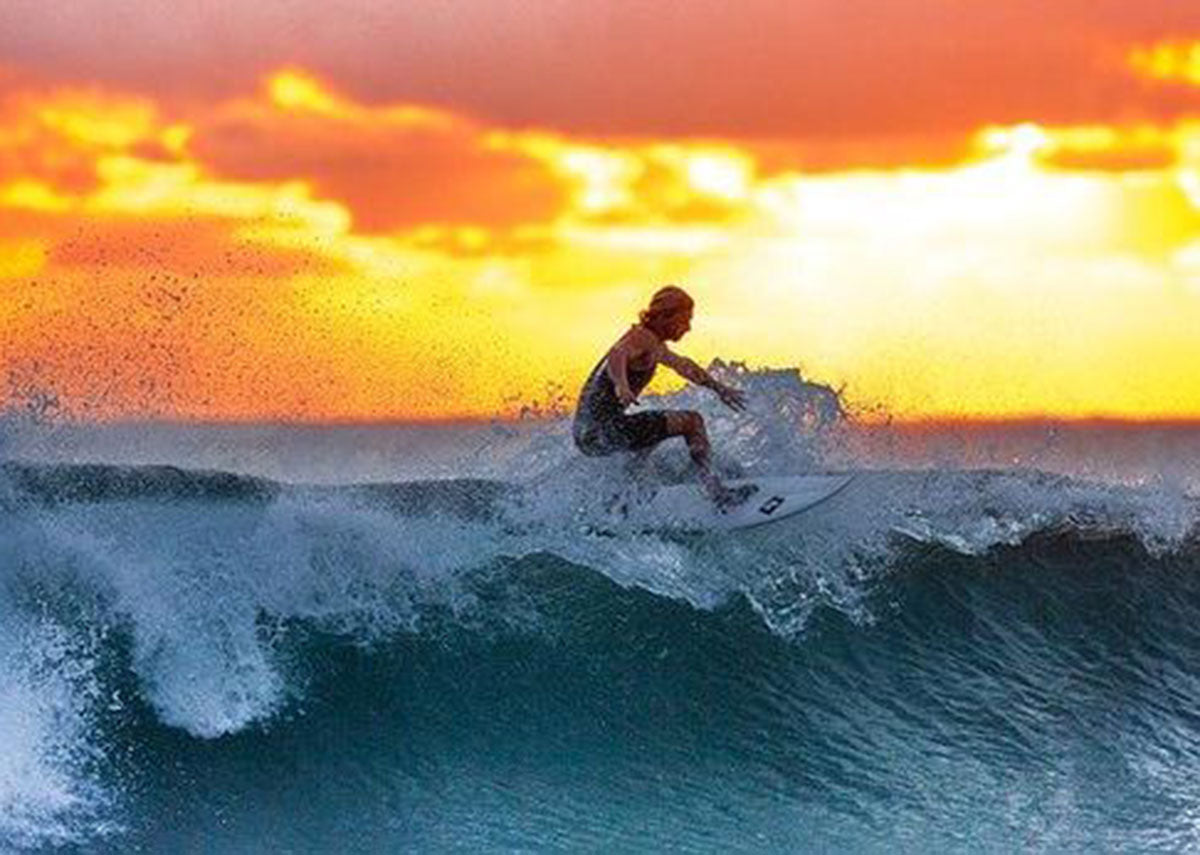 We are huge fans of mountain biking here at booicore, in case you hadn't realised, but that's not the only sport we dabble in. One of our other favourite sports is surfing - it's similar to biking in that you can just grab your board/bike and go. Simple.
We're always looking at ways to make life easier for you, which is one of the reasons we came up with our best-selling poncho robe. With this in mind, we have compiled this list of our surfing essentials - all of the things you will need that you may not have thought of.
booicore Poncho Robe
One of our poncho changing robes is essential kit for any water sports enthusiast, as it is so versatile. It not only protects your dignity when you are getting changed before or after your surf but means those days of losing your beach towel to the wind – while you try and hobble out of your wetsuit – are long over! It is also great for wearing to keep you warm while you are packing up the rest of your kit. Our changing robes also feature large front pockets which are great for keeping your surf wax, snacks and phone in, or just to keep your hands warm. We can't rave about our changing robes enough; it's like taking your dressing gown to the beach and who wouldn't love that?!
booicore dirtbag
We've all been there: driving home with your soaking wetsuit in the boot of your car and smelling that damp smell for days afterwards. We've solved this issue for you though with our awesome dirtbag, which is perfect for sticking your wetsuit and damp poncho robe in after your surf, keeping it contained and away from the interior of your car. Our dirtbags also contain a built-in shoe pocket, mobile pocket and key loop with a key strap to keep all of your stuff safe while you are out enjoying the waves.
Surf Wax
Surf Wax is definitely a surfing essential - after all, it will give you the grip you need to ride your board properly. The hard shell of a surfboard is very slippery, which is great for zipping through the water, but not great for your feet to grip to. Surf wax helps to coat the board and creates "lumps" which your feet can stick to. It is important, however, that you get the right surf wax for the temperature of water you are surfing in so that you achieve the best performance. 
Wetsuit Shampoo
We're not afraid of tackling uncomfortable subjects, so let's just put it out there; we've all had at least one wee in our wetsuit. However, although we know it is hard to avoid, you need to make sure you clean your wetsuit afterwards - just as you would do with any other item of clothing you own. Using a splash of wetsuit shampoo (yes it does exist) after your surf will keep your suit fresh for the next time you use it and keep musty smells at bay!
So, there you have it. The booicore team's essential surfing items you need this year. So, go grab your dirtbag and poncho towel now - what are you waiting for?