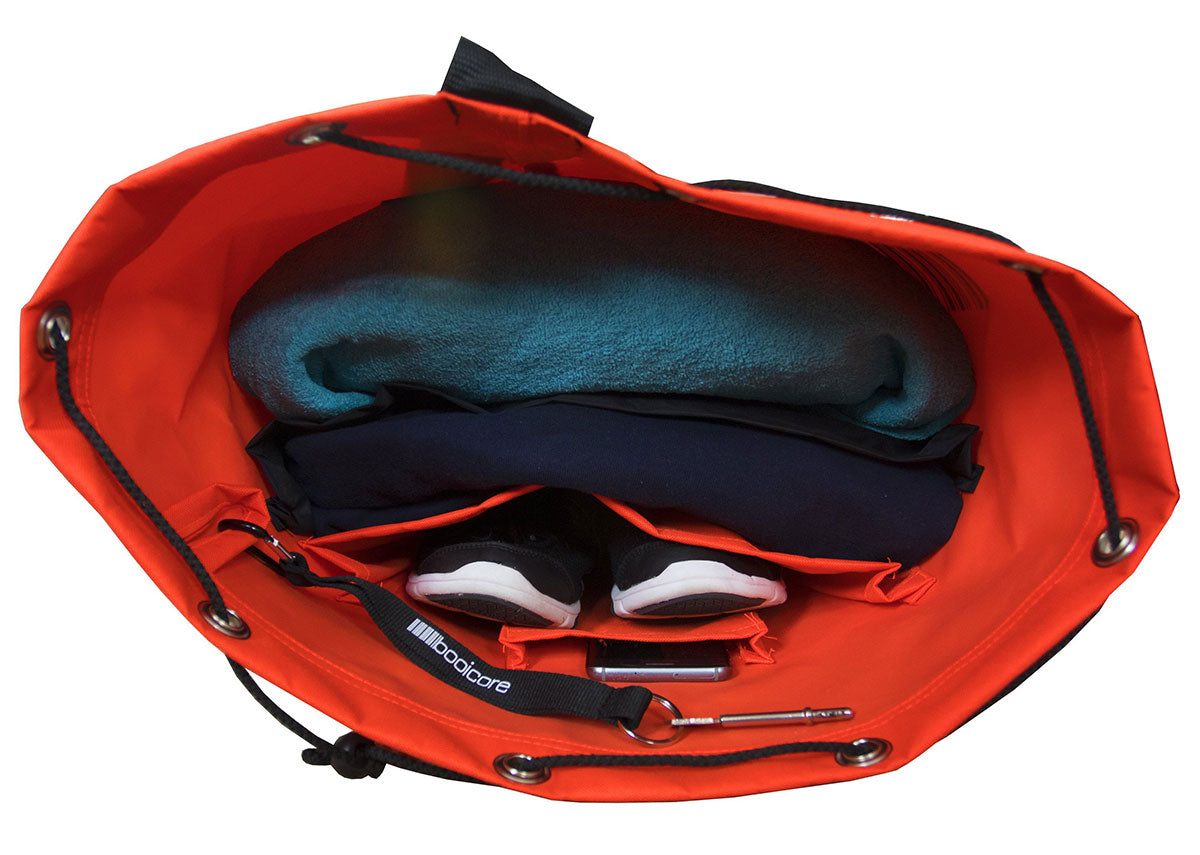 At booicore, we love to be outside and when the weather is too bad to get on our bikes (is the weather ever too bad that we can't ride?), then we are planning our next trip. We've been lucky enough to travel all over the world and take part in some fantastic adventures and one thing that this has taught us is that it's essential to pack right. Our changing poncho is one thing we never forget, as it is perfect for all occasions. However, we have made packing mistakes in the past and we thought we'd write this post to ensure you don't make the same mistakes.
 Make a List
Before you head off on your trip, make sure you make a list of what you need to take. It might sound like a pain but it's the only way to make sure you don't leave anything behind that you really need - such as your passport, sunglasses, lip balm and change robe.  Keep the list close by and add things to it as they pop into your head. Once you return from your trip, don't throw the list away; put it somewhere safe for next time - then it is one less thing to think about.
Travel Light
Going off on an adventure is all about being able to go with the flow and move about freely – so you don't want to be packing 5 pairs of jeans and 15 tees (unless they are booicore tees 😜). You don't need a holiday wardrobe, so just pack sensibly and wear the same clothes for more than one day. And don't forget to leave space for your changing poncho!
All the Gear
Travelling for us is all about the adventure, so we like to make sure we are pretty much prepared for anything. Although we like to travel light, we'd hate to have to lose out on a fantastic experience just because we didn't have the right gear.  Some of our staples include: packable rain jacket, swimsuit, dirtbag and changing towel.
Dirtbag
When you head to the airport, you will probably see loads of people with wheelie cases – and these can be great as they save you having to lug heavy cases around. However, if once you get off the plane you are going to be biking, trekking or just generally exploring then a heavy wheeled case can be a real hassle. Opt for one of our dirtbags instead – it's perfect for travelling. Sturdy, waterproof and with multiple pockets for shoes, valuables and your passport.
Clean Vs Dirty
If you are travelling around and throwing everything into your dirtbag at the end of the day, then you do run the risk of your dirty clothing ruining your clean clothing – and the last thing you want to do on a break is to spend time washing your clothes! This is where our laundry bag and gym bag come into play. Lightweight enough to not be a pain at the start of the trip, they are the perfect way to keep dirty and wet items separate from your other stuff without adding extra weight.
If you have any questions about our changing ponchos, or any of our other adventure gear, then please give us a call on 01625 520017 (within office hours) or drop us an email to sales@booicore.com