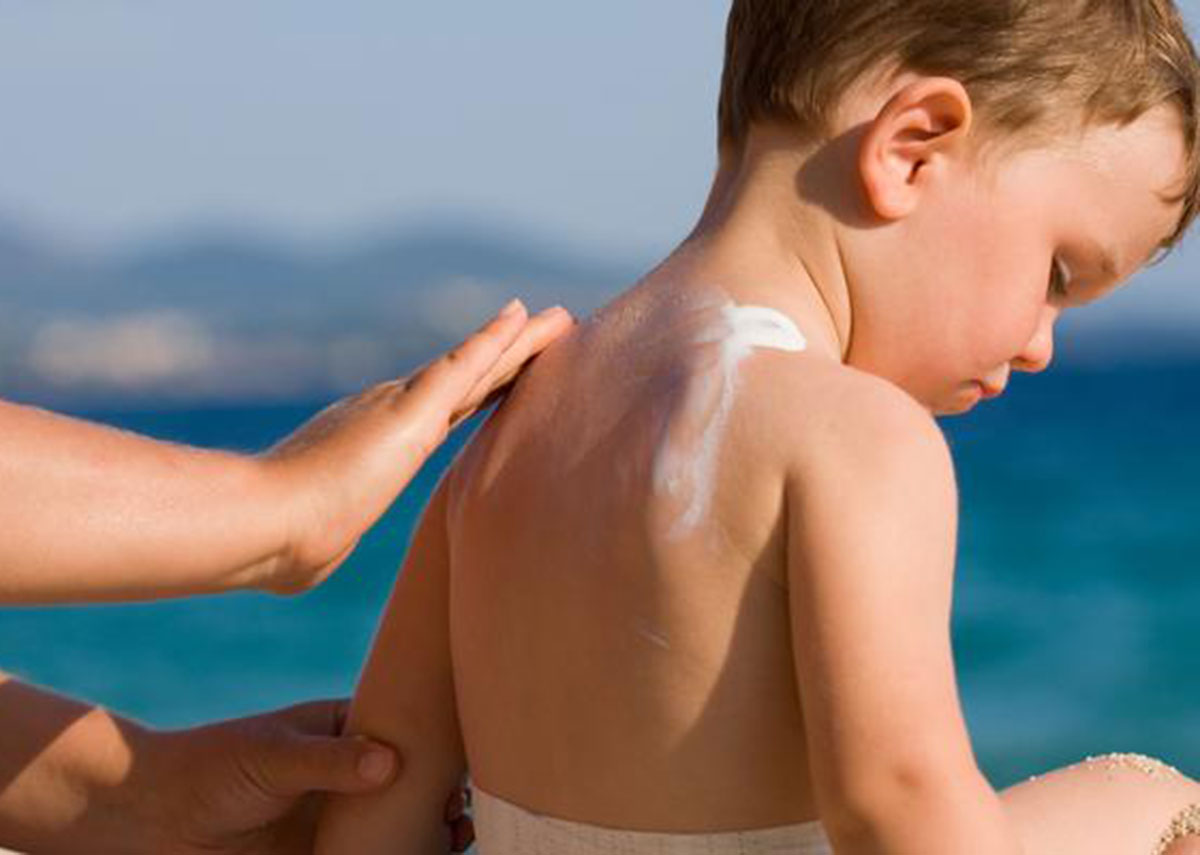 Summer is just around the corner and this is one of our favourite times of year as manufacturers of kids poncho towels. The hot weather can be great excuse to get outside with the family, but it is still important to remember to protect your children from the sun as well. Now, we're not saying keep them out of the sun totally; after all, a little bit of sunshine is good for vitamin D levels, but too much sun can cause damage to your children's skin. We have pulled together some tips on how to get your kids summer ready.
Sunscreen
Kids love playing outside and so do we! But, as we have said before, the sun can burn children's skin, so it is essential to apply suncream or lotion to your children before you set off outside for the day. There are lots of sunscreens out there specially formulated for babies and children, but make sure you get one that is broad-spectrum so that they are protected from both UVA and UVB rays. For children or those with pale skin, you shouldn't get less than an SPF30. Another important thing to remember is that if you are planning on going swimming, then you need to apply your cream at least 15 minutes before jumping in.
Avoid the hottest times
The sun is at its strongest between 12pm and 3.30pm so try and avoid being out and about in direct sunlight during this time. Perhaps you can persuade them to take a nap, explore some indoor games, or even just head to a local cafe and refresh yourselves. If you're down on the beach, why not take a sun tent so that the kids can sit inside out of the sun when it gets too warm for them?
Keep them covered
We know what kids are like, there is no way they want to wear lots of clothes when it's warm. This is when a kid's poncho towel can come in handy as you can pop it on them when the sun is high and they will be comfy and protected while they carry on enjoying their day.
Protect them from prickly heat
Prickly heat can be a nightmare for some families in summer - it is an uncomfortable rash caused by clogged up sweat glands. This means the rash can appear in the armpits, on their back and around their neck. The best way to prevent it is to keep the kids clean with regular cool baths with mild soap. If, however, the prickly heat rash appears, you can help it to go away faster by using gentle calamine lotion or prickly heat powder.
Keep skin hydrated
Skin can get quite dry in the summer, which can mean it can feel uncomfortable and itchy, so make sure you keep both yours and your kid's skin hydrated with plenty of lotion. 
Whatever adventure you and your family are undertaking this summer, booicore has the gear you need. If you have any questions about our stock, please give us a call on 01625 520017 during office hours