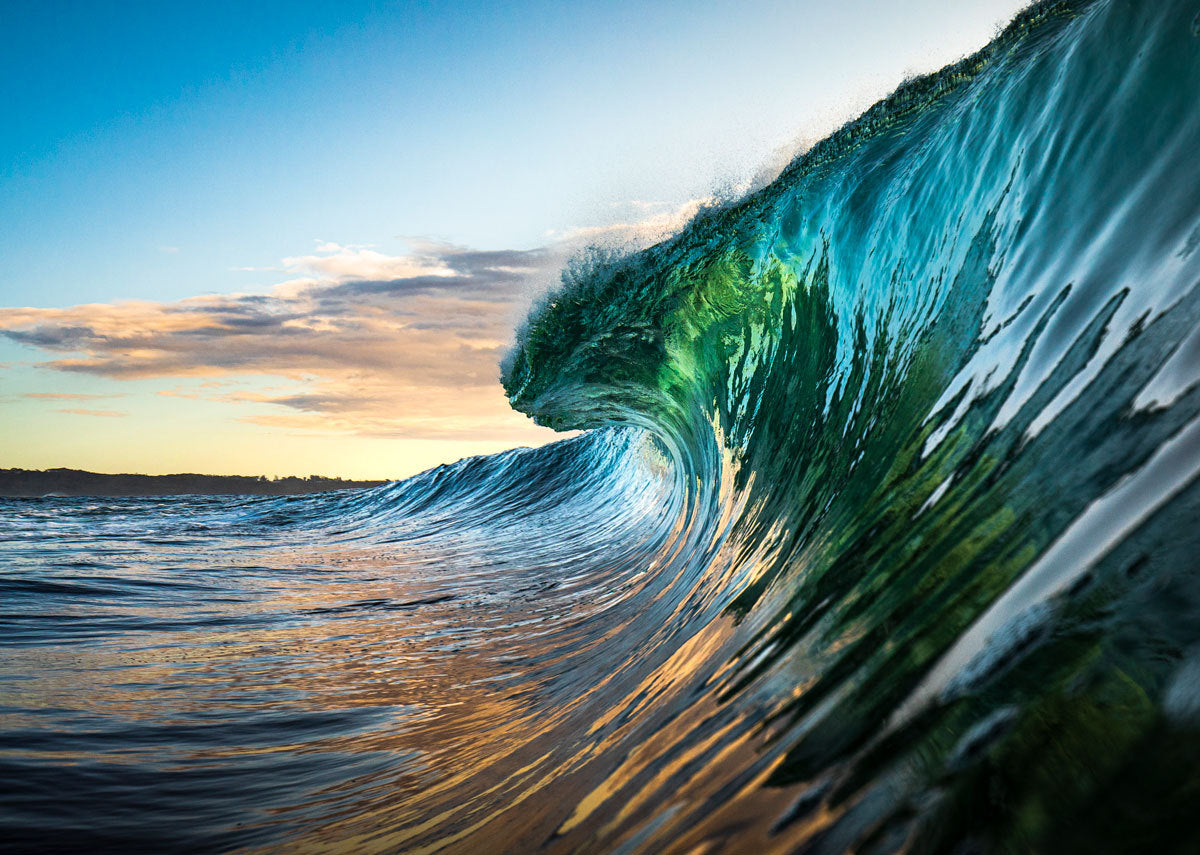 If all goes to plan with the 'Roadmap to Recovery' we should be able to enjoy at least a staycation this summer - if not a beach holiday abroad. We've got everything crossed that this happens because we love nothing more than a fun and invigorating open water adventure - especially if it involves kayaking or surfing.
The most important thing to remember when you are by the sea, apart from our children's towelling robes for beach of course, is the rules of the sea. After all, it doesn't matter if there are lifeguards on watch or not, you are the one who is ultimately responsible for your own safety.
The Earth is about 70% ocean and while it is one of the most beautiful and relaxing places to be, the sea can also be mysterious and dangerous as well. It gives us lots of opportunities to take part in some amazing adrenalin-fuelled activities, but we should always treat it with respect. Those crystal-clear waters may look inviting, but they can contain rip currents and tidal flows.
We'll give you some advice on what to look out for so that you can stay safe and enjoy your next water-based adventure to the maximum.
Kayaking Safely
We are really lucky in the UK to have access to some of the best sea kayaking opportunities in the world, along our beautiful coastline - but it is wise to be aware of the risks and know how to paddle safely. To stay safe on the sea you should familiarise yourself with British Canoeing's sea kayaking safety advice, but to summarise you should:
Check the weather and tides
Always wear a buoyancy aid
Wear appropriate clothing for your trip and the conditions
Surfing Safely
Before you even get on a surfboard you should make sure that you are a strong swimmer - and follow the guidelines listed under 'Swimming Safely' below. The Royal National Lifeboat Institution also has some great tips for surfing safely and these include:
Surfing between the black and white chequered flags on a beach with lifeguards attending
Check the weather and tide before you set out
Don't challenge yourself too early - know your limits
Wear the right wetsuit
Swimming Safely
Whether you are taking up swimming as a hobby or are just at the beach for the day, it is always a good idea to be informed of the essential safety rules. The Royal Life Saving Society UK has some great guidelines for open water safety and these include:
Always keeping an eye out for guidance and warning signs
Swimming parallel to the shore, not away from it
Being aware of underwater hazards
Getting out of the water as soon as you start to feel cold
Only entering the water when there are adequate rescue and supervision cover
Coastal waters can be dangerous, but they can also be a place where you and your family have wonderful adventures. If you make sure you have the right equipment, sunblock and changing robe before heading out and respect the rules of the sea, you should have an exciting time that is also rewarding.