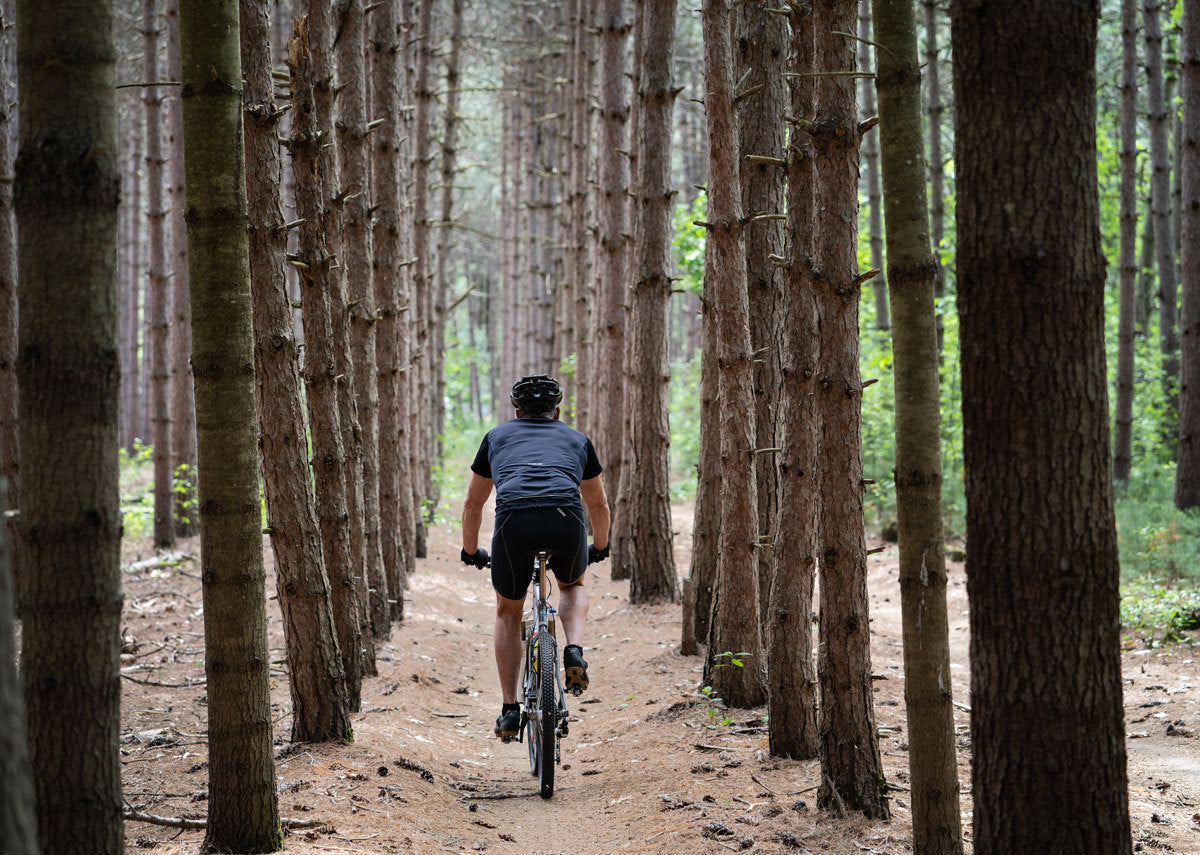 Lockdown measures are starting to ease, hallelujah and there is finally light at the end of the tunnel. Under the current lockdown guidance, we are allowed to "exercise with your household (or support bubble) or with one other person (in which case you should stay 2m apart). Exercise should be limited to once per day and you should not travel outside your local area."
 Social distancing is still very important, in order to prevent the transmission of COVID-19, so it may be best to head out into the open countryside (if you have any near your home) and avoid the busy manmade trails. With this in mind, we have pulled together this list of 5 great mountain bike rides in the UK, which will help to lift your spirits.
We are not advising you to break the rules and travel outside your area, of course. But fingers crossed you are lucky enough to live near one of the places we have suggested. If not, then bookmark this article and come back to it when all of the national lockdown restrictions have been lifted in the summer and you are free to cycle where you like.
Ride One: Princetown Railway, Dartmoor, Devon
The open moor may be off-limits, but there are plenty of other options for you along designated cycle tracks and byways. The Princetown Railway mountain biking route offers a choice of routes along the former railway and some minor roads. The family-friendly route is 6 miles long and circuits Kings Tor, whereas the longer intermediate route takes you south towards the Burrator Reservoir and features 19 miles of stunning scenery.
Ride Two: Settle and Malham Moor, Yorkshire Dales
This 27-mile ride starts in Settle and travels in a figure of eight around Malham. Taking in Mastiles Lane, Stockdale Lane and lots of limestone pavements it features long climbs and long descents - which can get tricky, especially when wet. Many people choose to tackle them as two separate rides, as the first loop is an easy warm-up and then the second loop gets really tough! If you do choose to tackle the whole route in one go, then you will be rewarded with views of the soft green hills of the outer dales, as well as the moorland and limestone valleys around Malham.
Ride Three: Chilton, Didcot, Oxfordshire
With over 170 miles of cycleway around the Chilterns Area of Outstanding Natural Beauty, you will be spoilt for choice of which route to take! One of our favourites, here at booicore, however, is the Chilton route which takes in the Ridgeway and Sustrans. It is a great circular route for cyclists who are confident with a couple of steepish up and down sections. If you have a road-bike then be warned there are a few sections of the loop that are unsurfaced and so they may be unsuitable for skinny tyres - so you may want to push your bike over these bits!
Ride Four: South Downs, Sussex
Again, this area is packed full of great bike rides with some stunning scenery - but if you want to see it at its best then you are going to have to be prepared to bike up some hills! The chalky riding terrain is loaded with testing climbs, as well as breath-taking views of the patchwork fields and forests surrounding you. Firle Beacon is a great spot to try, with a steady grind on a 10% climb to the top, where you can look down on Charleston Farmhouse where the author Virginia Woolf often visited.
Ride Five: Swale Trail, Yorkshire Dales National Park
One for all the family, the Swale Trail is a pretty unique facility in the Yorkshire Dales National Park. The 12-mile valley bottom trail runs between Reeth and Keld in Swaledale, with about 70% of it being on unsurfaced tracks. You can do it in sections, or the whole thing - and there are plenty of cafes and places to stop at along the way.
So there you have it - 5 great mountain bike rides in the UK to tackle now (if you live nearby) or pin to your list to complete in the summer when the lockdown restrictions have been eased. If you are heading out to hit the trails in your booicore t-shirt, then make sure to share it with us on social media - using the hashtag #outdoorsmadeeasy