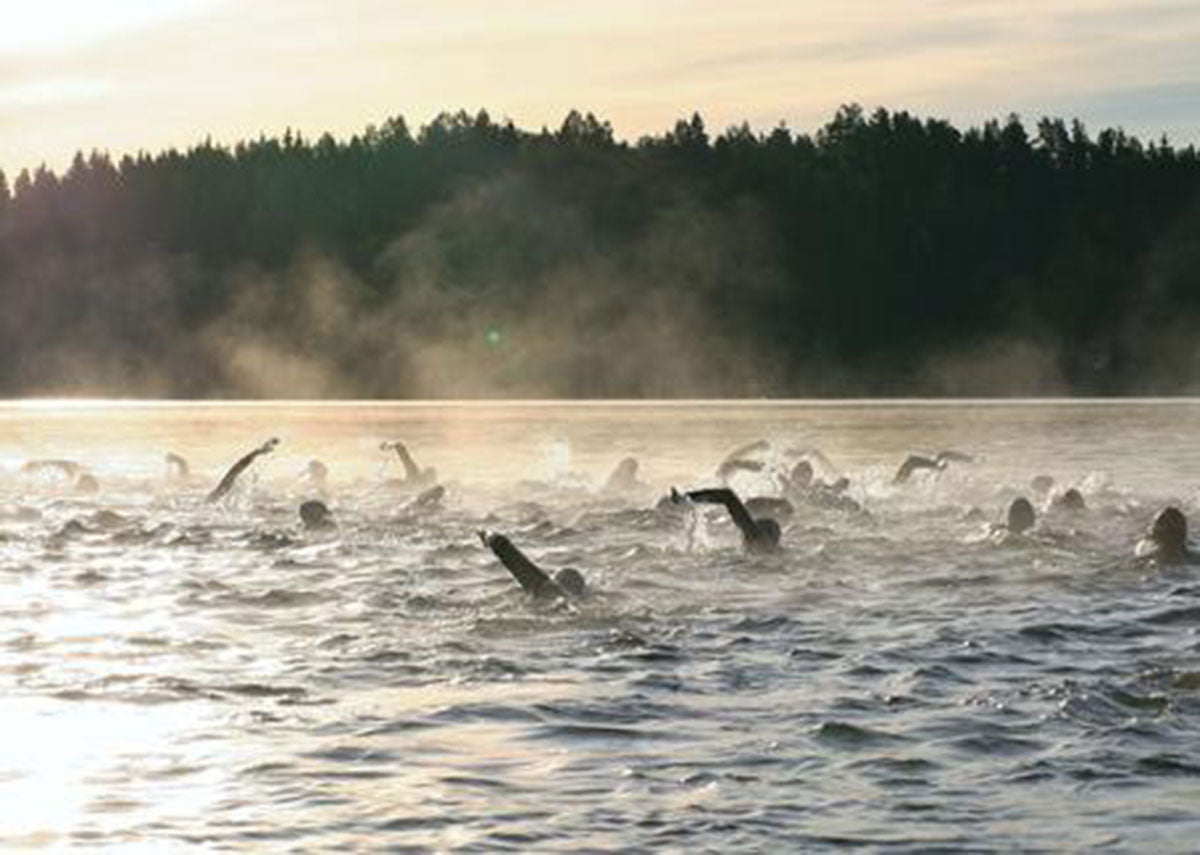 The weather is certainly getting hotter, summer is on its way we are looking forward to heading out with our families for some fun and adventures. One of the things we like to do as a family is to try new outdoor sports. This summer we thought we might try open water swimming. But what is it and how do we keep our family safe? 
What is open water swimming?
Open water swimming is swimming somewhere that isn't a designated swimming pool, with venues including lakes, lochs, reservoirs, rivers and seas. It is also sometimes known as outdoor swimming or wild swimming.
Can anyone take part in open water swimming?
As long as you have the ability to swim and the confidence of being in water where you cannot put your feet down, then you can take part in open water swimming.
Can children swim in open water?
If your children are older and able to swim independently then you should all be able to enjoy the cold water together, however, if your children are still toddlers (or even babies) then you need to think about a few things beforehand to make sure it is not only fun but safe as well:
Distance. This may seem like common sense but when you have young children the closer the place you are swimming is to home or the car park the better. You don't want to be cooped up in the car for a long time or use all of your energy walking from the car park to the swimming spot itself! Check out the website Wild Swimming for some great places to swim (by region).
Look for Natural Features. When you are choosing where to go for your swim take a look at the natural features in the area that your children might find fun. This could be things such as a sandy shoreline or grassy field where they can run around, or even a sheltered space for them to relax away from the glare of the sun.
Partner Up. The best ration when you are open water swimming is really one adult to one child -even if your children are strong swimmers, they may find it different in cold water. Take along friends and family to make sure there is enough of you to partner up with the children and keep an eye on each other.
Keep an Eye on Currents. Ideal places for open water swimming include lakes, calm seas and river pools - sites that slope gradually into deep water. If the base of the river or pool is sandy or gravelly than all the better as this will make it easier for your children to stand up and should also reduce the risk of them falling over.
Enjoy Shallow Water. For most toddlers open water swimming is not about swimming as such, but just splashing about and enjoying the water. So, choosing a site that has gentle shallows will enable them to explore the water in a safer environment - you can even take some wellies and a bucket and spade to enhance the fun.
Don't Get Cold. It is important to remember that children are a lot more susceptible to the cold than adults they may be too busy playing to let you know that they are cold. Wearing a wetsuit and a swim cap is advisable, as is having a changing robe for everyone so that they can wrap up warm and cosy as soon as they get out of the water.
Taking part in outdoor swimming with children may require a little more planning than if you were just doing it yourself, but it is definitely worth the effort. We would encourage you to take the family with you on adventures such as these, to help them to share your love of the great outdoors.