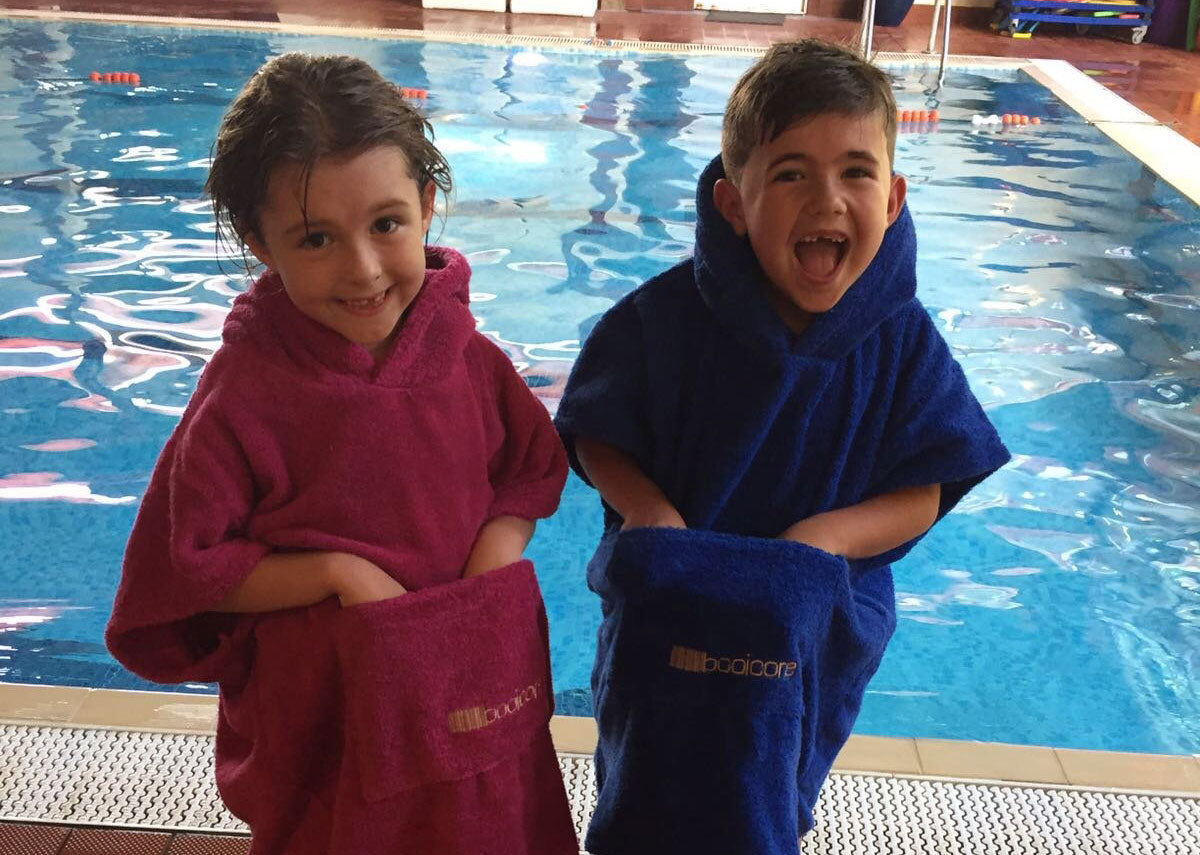 Here at booicore, we believe that swimming is an essential skill for kids to have, as not only does it have health benefits, but it opens up a whole new world of adventures to them as well (think surfing, body-boarding, kayaking and so on).  September is typically the time of year when the kids go back to school, but if your children can't swim yet it can be a very good time to get them into a Swim school - such as Rebecca Adlington's 'Becky Adlington's Swim Stars' or 'Swimming Nature'.  Organised classes such as these are a great way to improve your child's confidence in the water and give them the right technique from the start.
Here are our top five reasons why you should teach your Booikid to swim:
Emotional Growth
Swimming doesn't just help children physically; it can also help them emotionally as well. The CDC in America (Centres for Disease Control and Prevention, quote many studies that show swimming can contribute to relieving the symptoms of anxiety and depression in people of all ages, and especially children.
Any form of exercise will release endorphins throughout the body which helps to stimulate the brain and therefore put the person exercising at ease. Swimming has also been found to be more relaxing than other form of exercise, and people tend to do it for longer too.
Improved Intelligence
You might be thinking that we are stretching the truth here a bit, but we're not. A recent study by The Griffith Institute for Educational Research showed that young children who participate in swimming lessons are reaching key educational milestones earlier than their peers who don't swim. Pretty cool, huh? 
Physical Development
One of the main benefits of swimming, however, has to be the physical exercise of course. Even just splashing about in the pool for a half hour can give kids a fun, mini workout. If you get in the pool with your children as well, you can all enjoy a bit of family bonding time as well as getting fit too. Why not challenge each other to some lengths, these can help tone your muscles, regulate your metabolism and increase the strength of your lungs and heart.
Safety Training
Now if your Booikid is anything like you, then they are going to want to take part in some adventures too - and so they should. Ensuring that your child knows how to swim from an early age means that they have a good relationship with water, and a healthy relationship with it means that they will go on to enjoy all of the great benefits water has to offer, without putting themselves in danger.
Now, if you are looking to get your child into swimming, the last thing you want is them coming out of the water and shivering with the cold - this can put them off for life. That is just one of the reasons that we have now created our Booikids changing robe range. Perfect for slipping over your kids head when they emerge from the pool, not only will it keep them warm and cosy but there is a really handy pocket on the front for their shampoo and shower gel. Available in a range of colours, you can grab your kids swimming robe online today.