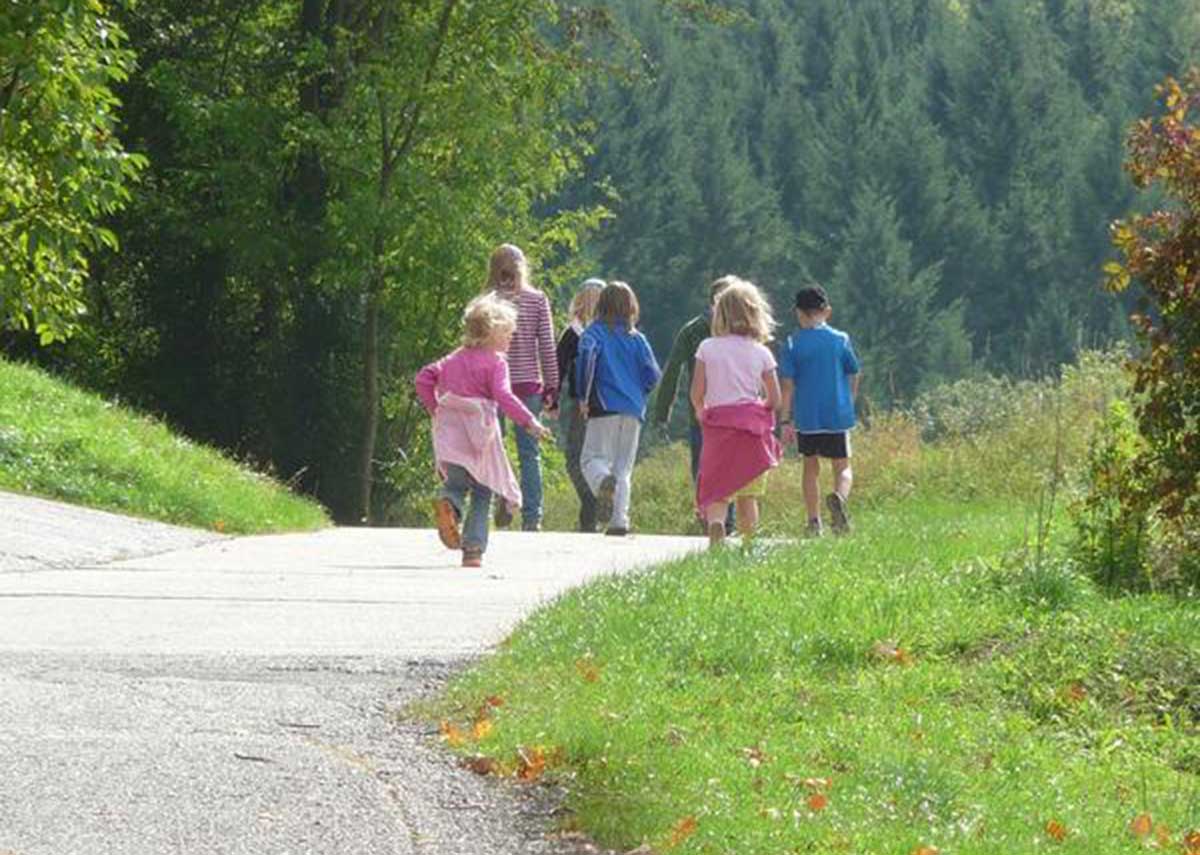 As retailers of outdoor adventure gear, including kids poncho towels, we quite often extol the benefits of getting your kids outdoors and spending time immersed in nature as a family. There are also many studies showing that time spent outdoors amongst natural surroundings is not only beneficial for helping to improve a child's body image, but it can also have therapeutic effects on troubled children. Adventures that take place outdoors not only help children to develop skills in decision making ('which way shall we go?') but can also help them with critical thinking and problem solving too. 
Spending time outdoors with your family not only helps you all to unplug from technology and slow down a bit but also helps you all learn those life lessons that you just can't absorb otherwise. You will all learn to push on and overcome feelings of self-doubt and tiredness, as well as figuring out how to overcome obstacles. Nothing can beat that feeling of accomplishment when you conquer something that you thought was just going to be too difficult to achieve!
So, if you would like to give your kids the opportunity to learn some valuable lessons from you this autumn, here are some great ideas on how to get them immersed in nature:
Collect fallen leaves and make some leaf rubbings
Have a 'rolling down a grassy hill' race
Go to the seaside and pick up litter
Wrap up warm and go fly a kite
Try Geocaching (like a real-life treasure hunt)
Pick a nature topic, such as birds, weather patterns or plants and learn more about it as a family!
Climb a tree. This is a great way to learn more about testing your limits and taking calculated risks!
Get out in the garden and do some gardening as a family
Collect creepy crawlies - your kids will be fascinated by them
Go on a nature-inspired scavenger hunt
Safely explore a local river, look under rocks to see what might be lurking and enjoy wading in the cold water
See the world through a pair of binoculars - observing things from a distance can give you a whole new perspective on things
Go to the beach and collect rocks, skim rocks and just generally throw them in to see who makes the biggest splash
Wait for a clear night and lie outside to study the stars
Find a local pub walk and hike it
Life lessons your children (and you) will learn:
Hard work is rewarding
You have to leave your comfort zone in order to reach your goals - even though it may be uncomfortable at times
The world is a beautiful place
There are so many better things to do than spending time on your screen
Pay attention to your guide who can show you the way, e.g. parents or grandparents or even older siblings
You can solve hard problems together
Don't just focus on the hard things, keep looking at the view as it will remind you what you are doing it for
It is really important to take care of yourself by making sure you are hydrated and have enough food
When you fall, you can get up and dust yourself off and carry on
Before you set off on your family adventure, remember this! Booicore is made for adventure - we have all the gear you need to make sure you are warm, comfortable and looked after every step of the way.