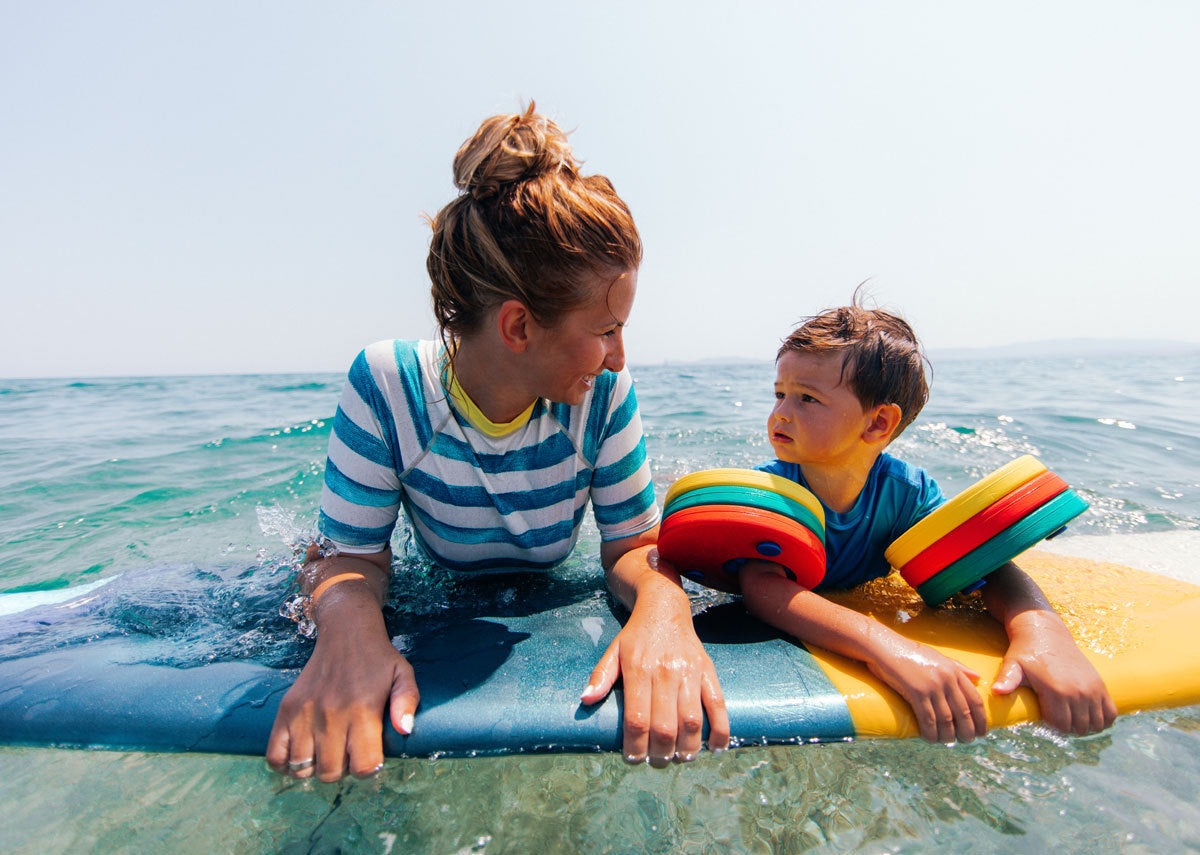 We love activities in the water here at booicore - from diving in for a quick swim, jumping on a SUP or even catching a wave on a surfboard. There is so much fun to be had in or on the water in the UK, from our inland lakes and waterways to our beautiful coastal stretches.
But, while there are plenty of ways to enjoy water-based activities, it is vital that you and your family respect the water and always follow safety guidelines.
We don't want to scare you, but it is important to know the statistics. More than 400 people drown in the UK and Ireland each year, with thousands more suffering life-changing injuries if they do manage to survive. Tragically, over half of the people who do drown never had any intention of being in the water in the first place, but fell in while they were out running or walking.
The Royal Life Saving Society UK (RLSS UK) mission is to reduce the number of drawing and near-drowning incidents that occur in the UK every year. As part of their work, they undertake a 'Drowning Prevention Week' campaign on an annual basis, aimed at encouraging communities, clubs, schools and leisure centres to promote water safety education and make more people aware of the dangers of water.
You can help them to do that and keep your family safe around water, by ensuring you all know the Water Safety Code:
The RLSS UK also has some great advice for staying safe around water when you are at home or on holiday this summer including:
 Staying safe around water at home
Always use self-closing fences, gates and locks to prevent children from gaining access to large areas of water.
Securely cover all drains and water storage tanks.
Empty all buckets and paddling pools once used.
Always turn buckets and paddling pools upside down once they have been emptied.
Always supervise children when they are in the bath and empty the bath as soon as you have finished using it.
 Staying safe around water on holiday
Check whether there is lifeguard cover at the pool or beach and check the safety arrangements of any water-based activities.
Check the safest place to swim and any hazards and always read the signs.
Take some time to check the depth, layout and water flow of any swimming pools.
Swim with any children in your care, not only is it safer but it is also more fun too!
If you go to the beach, check high and low tide times and make sure you won't be cut off from the exit by any rising tide.
Do not use dinghies or lilos in open water. We don't want to be the fun police, but every year someone drowns when their inflatable is blown out to sea.
Do not swim near or dive into breakwater, coral, piers or rocks.
Swim close to the beach and parallel to the shore.
 We hope you intend to head out and have some fun in the water this summer, making sure you take your booicore changing robe with you of course! Enjoy yourself, but remember - stay safe!