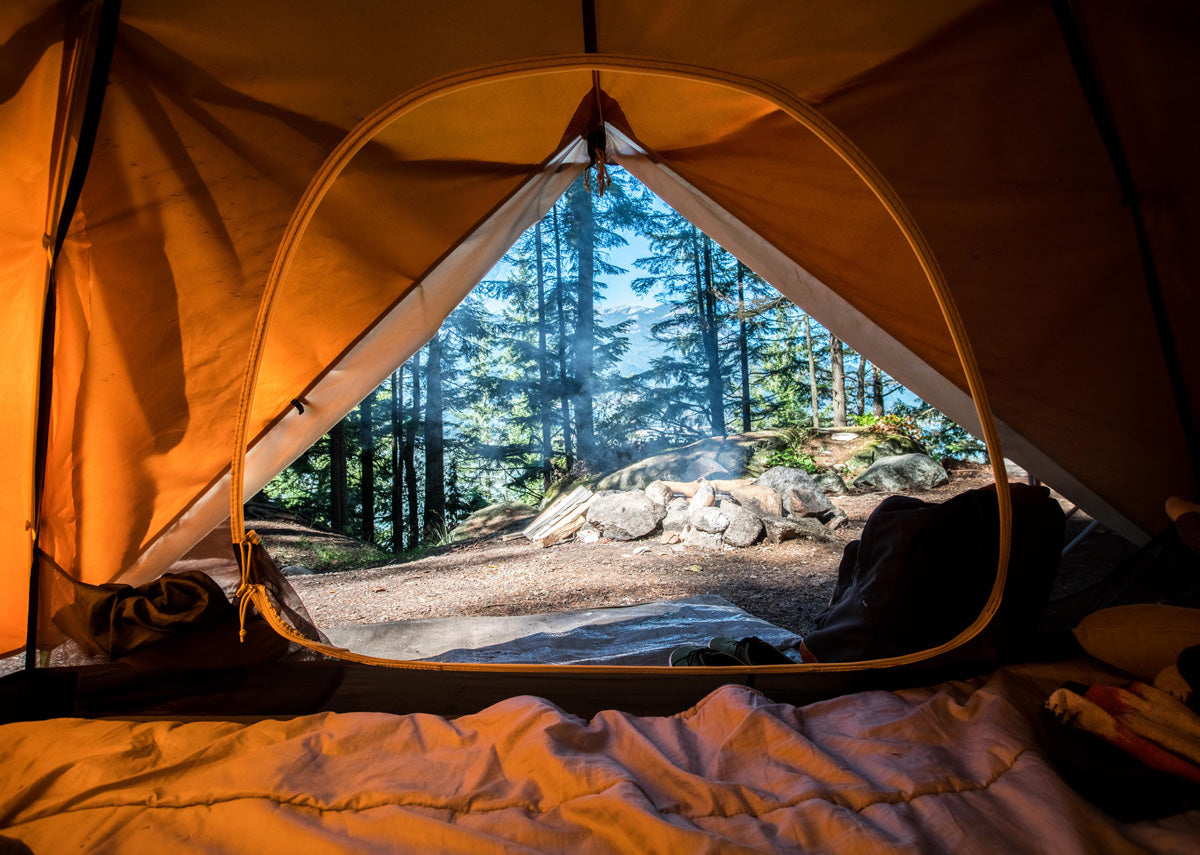 Our outdoor activities have been severely restricted in the past year, due to the outbreak of COVID-19, but now that lockdown restrictions are easing we can't wait to get out and about again (sensibly and safely of course).
If you are anything like us then you will probably have a million and one questions, like can we go camping again? Will campsites open their toilets? Will things be different? And so on.
So, we've pulled together everything you need to know about camping in 2021 (as it stands today).
Are campsites open?
Yes! Government guidance relaxed on the 12th April 2021, to allow self-contained accommodation in England and Wales, such as campsites, to reopen - as long as indoor facilities were not shared with other households.
However, COVID-19 has not gone away and so we should still be careful when we are camping to ensure we remain safe. The rules we all need to follow include:
Keeping our distance from everyone unless we are sure they have been as careful, or even more careful than we have
Avoiding busy places
Wearing face masks in public places where it is mandatory to do so (and if you are not exempt from wearing them)
Washing our hands regularly with soap and hot water
From the 17th May, restrictions on gatherings were eased, even more, so now we can gather outdoors in groups of up to 30 and indoors in up to groups of 6 or two households. The new guidance also emphasises personal responsibility more than government rules, so we are now encouraged to exercise caution to help keep ourselves and our loved ones safe.
What changes can we expect when we next go camping?
Campsites and caravan parks are going to have to be able to show that they are taking measures to help protect against the spread of the virus. This will include the wearing of face coverings, installation of screens in washing blocks and more handwashing.
The government guidance for campsite owners states that they should consider introducing booked time slots for showers in order to stagger use - which is why your booicore beach poncho will be really handy to have in order to protect your modesty. They also recommend that extra cleaning of shower and toilet blocks takes place in order to keep employees and visitors safe.
Can I go camping with friends and family?
As of the 17th of May, you can meet friends and family indoors in groups of 6 or two households (whichever is larger). However, many campsites are not taking large group bookings at the moment, in an effort to keep numbers down and try to avoid large gatherings of people.
Extra measures at Camping and Caravanning Club sites
All Camping and Caravanning Club campsites in the UK are open and operating in line with the government guidance, although they do have some additional measures in place at the moment, which include:
Contactless check-in facilitated by Auto Balance Collect
Sensible social distancing with pitches having six metres of space between them
Individual bookings only, no large groups to assemble
No day visitors allowed
Deep cleans and supplementary cleans of facility blocks more regularly
Reception areas and shops to remain closed
Campers to check-in using the NHS 'Track & Trace' service
How can you stay safe and keep others safe while camping?
In all honesty, camping should be one of the safest ways you can take a break. It's easier to stay away from other people, in theory, you have your own cooking, eating and sleeping gear and you tend to be outside a lot.
Just be sensible and stay away from other people as much as you can. Use your own equipment instead of sharing gear and wash your hands - a lot!
Follow these simple rules and you should be able to enjoy camping again this summer - pleasantly, peacefully and most importantly, safely.