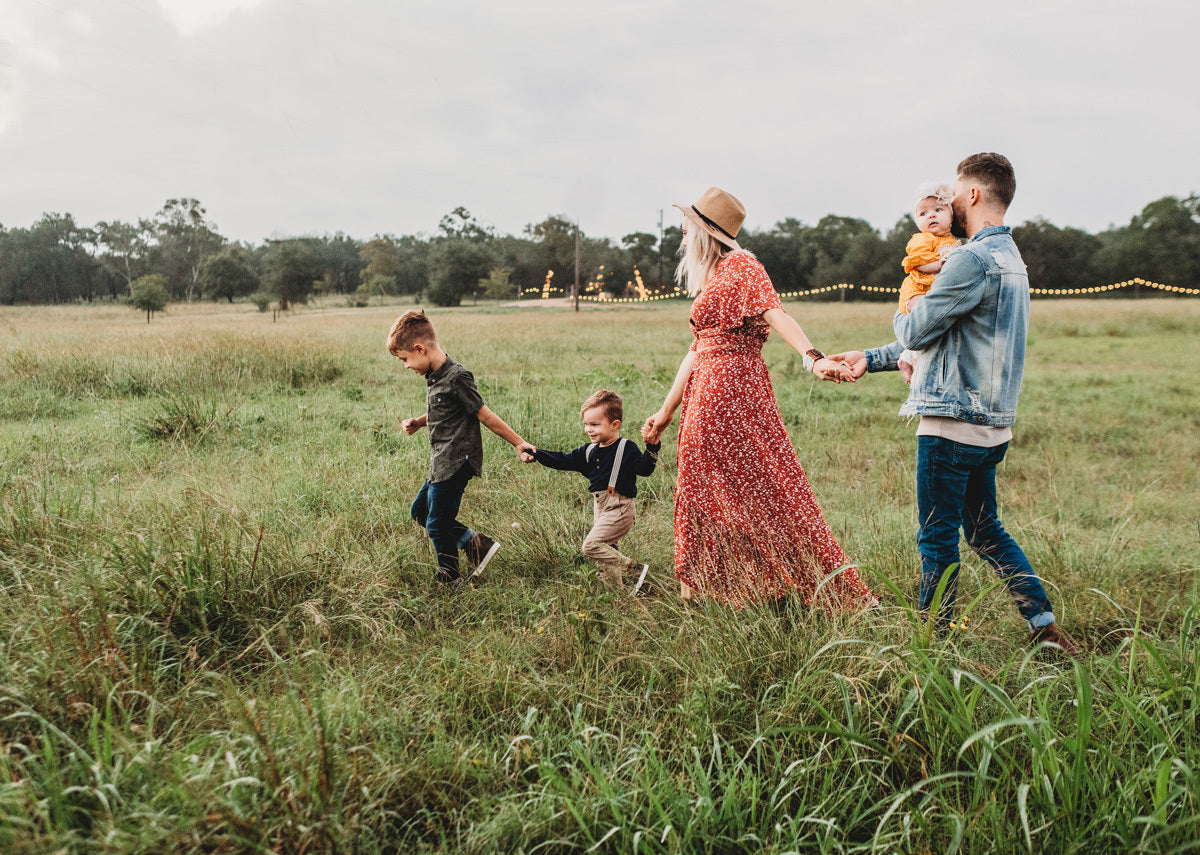 The school holidays are over, and the kids are back at school. Life is feeling a bit more normal now that routines are back in place - but you are missing the quality family time you had during the holidays.
 Life can be pretty stressful, which is why it is important to make time for family activities. Having fun together and laughing is important to ensure you all stay connected.
 Here are some fun ideas of activities you can undertake as a family:
 Play a card game. UNO is a great option, or you can play Snap! or Go Fish!
Go to the beach. The beach is an awesome place to go as a family, especially if you have matching booicore and booikids changing robes. You can build sandcastles, go paddling or just chill out.
Have a picnic in the park. Grab some sandwiches, crisps, and bottles of water and get the kids involved in packing the picnic basket. Head to your local park and enjoy! Make sure you clean up after yourselves though.
Go to the library. Support your local community and head to your local library for the afternoon. Borrow some new books, encourage your kids to read more, and you may even come across some other activities they can get involved in.
Grow a herb garden. You don't need a large back garden to get your kids involved, just grab a plant pot, some soil and some herbs. Let your kids go crazy planting them - and then you all get to eat the herbs later.
Explore a new playground. You don't need to spend money to have fun with your kids, there are loads of amazing free playgrounds throughout the UK. Just enter your postcode into UK Playgrounds and it will show you where to play nearby.
Play a board game. Get out your old board games and set up a family game night - try Monopoly, Trivial Pursuit, Twister or any of the other old favourites you have in your cupboards.
Let the kids cook dinner. This depends on the age of your kids of course, but most kids will love to get involved. If they are old enough, then show them how to chop the ingredients, or if they are teenagers let them create the whole meal.
Go for a mountain bike ride. Get on your bike and share your joy of mountain bike riding with your kids.
Go ten pin bowling. This can get a little expensive but is a great activity for all the family - you can even play in teams if you have a large family.
Go camping. You don't even have to leave home to do this one. Put your tent up in your back garden and try camping as a family.
Have a family film night. Create some amazing memories by printing out tickets, grabbing some popcorn and snacks, and snuggling up on the sofa together to watch a film.
We hope this list has given you some ideas of ways to carry on connecting as a family now the kids are back in school.
Please share your family moments with us on social media using the hashtag #booicoremoments