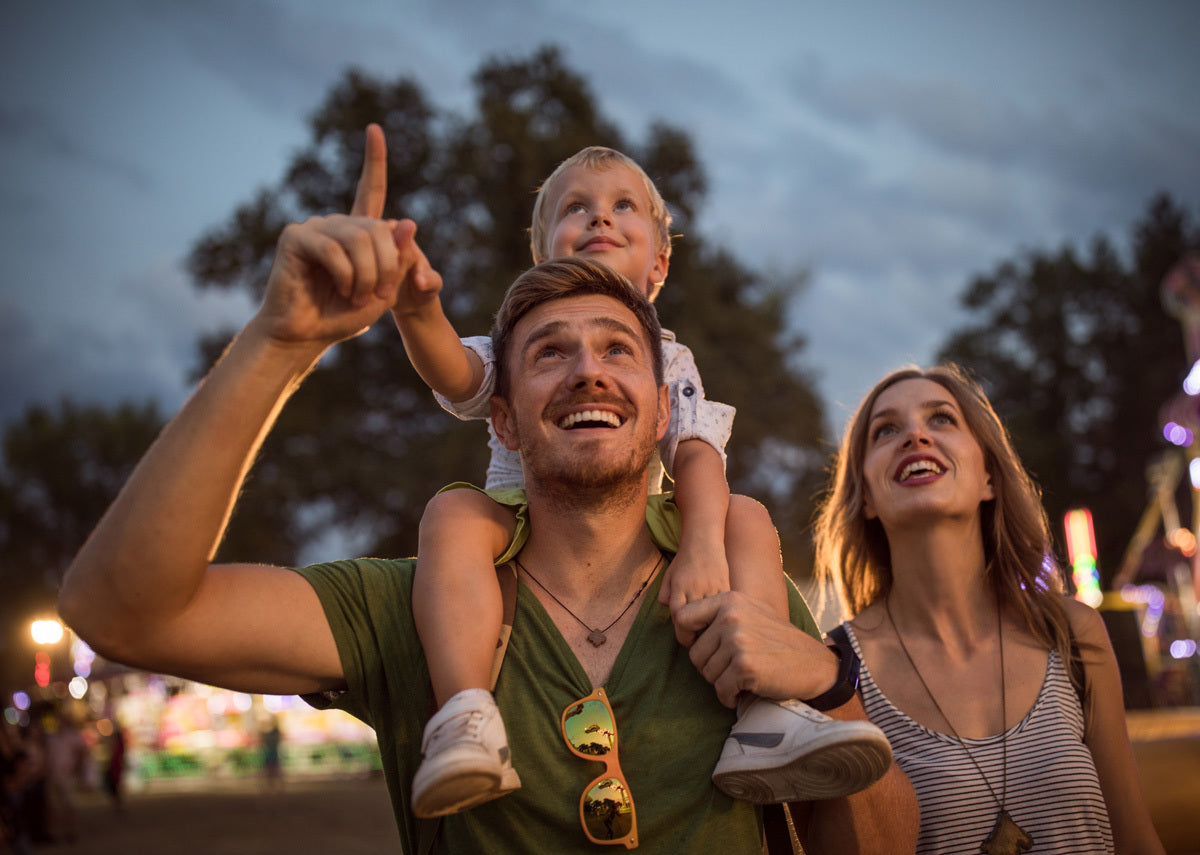 2020 has been a different year for all of us, not least because we haven't been able to get out on as many adventures as normal. We had such big plans for festival season last year and it just hasn't happened. But we are staying positive and hoping later this year we can get out and about!
We are planning on making 2021 our best yet. So, if you are thinking about trying out a festival with the kids in 2021, or are looking for an alternative to your usual spot - check out our list of some of our most favourite family festivals (updated for 2021):
#1 Timber, The International Forest Festival, Feanedock, 2nd to 4th July 2021
A relative newcomer to the family festival scene, Timber offers something a little bit different in that it focuses on environmental awareness and sustainability. (The clue is in the name!)
The programme for 2021 includes:
Field Notes - Music, stories, lessons and lectures from the heart of the forest including appearances from Jule Hesmondhalgh and the Poet Laureate Simon Armitage
As the Crow Flies - An area dedicated to wildlife by day and wildfire by night - including woodland puppets and bonfire bands
The Eyrie Stage - Dedicated to the best in spoken word and live music
Shivelight - An array of yoga and wellbeing workshops
Halcyon Days - Area for circus skills and woodland games
The Common - Food stalls, bars and workshops
#2 Bluedot, Jodrell Bank Observatory, 22nd to 25th July 2021
A festival that is close to our hearts, not least because it takes place just down the road at the amazing Jodrell Bank, BlueDot promises four days of music, science and cosmic culture!  With telescope spectaculars, science fields and stargazing mixed in with deep space disco, real ale and fantastic food - you really should experience Bluedot at least once in your life.
#3 Camp Bestival (Dorset), Y Not (Derbyshire) and Kendal Calling (Lake District)
All 29th July to 1st August 2021
Three fantastic family festivals all on the same weekend! The choice is yours.
Camp Bestival is a multiple award-winning festival that is well known for its amazing music line-up, which this year features Groove Armada, Kelis and Level 42 amongst many others. It also boasts an amazing arts programme and kids are really well catered for with soft play, circus skills, go-karts, kids' shows and a sports park. There really is something for all the family.
Y Not is more focused on indie music, tending to be popular with those families who have teenagers wanting a bit more independence from their parents - but still want to know they're there if needed! There is no information on the line-up as yet, but it is one to watch out for.
Kendal Calling would have celebrated its 15th anniversary in 2020, so we assume that 2021 is going to be even bigger! Again, there is no news on the line-up as yet, but there will be music, comedy, arts and culture - plenty for the family to get involved in!
#4 Just So Festival, Rode Hall, 20th to 22nd August 2021 
Often described as being "slightly random but utterly magical" the Just So festival has a love of stories and childhood escapades at its heart. Taking audiences, from babies to great grandparents, on an expedition that is packed full of mischief and mayhem - and maybe even a midnight feast, the Just So team have shaken things up for 2021 and added some brand-new attractions - including a travel-themed area.
 #5 Victorious Festival, Portsmouth Seafront, 27th to 29th August 2021
This festival is a little bit different as there is no camping on site, instead, there are allocated camping sites nearby which are serviced by a shuttle bus. This makes it easier to explore the fantastic coastline and maybe get in a spot of swimming or surfing while you are there too. There are four sound stages at the festival, one of them being 'Seaside', as well as a champagne bar at Southsea castle, a world music village, a craft beer village and lots of opportunities for shopping. There is also a dedicated kids' arena, which is like a mini festival in itself, with all activities included in the price of the ticket.
So, there you have it - booicore top 5 family festivals for 2021. Now before you throw all your gear in your dirtbag and head off, please let us know if there are any that you love that we have missed, or which one is top of your list for 2021?