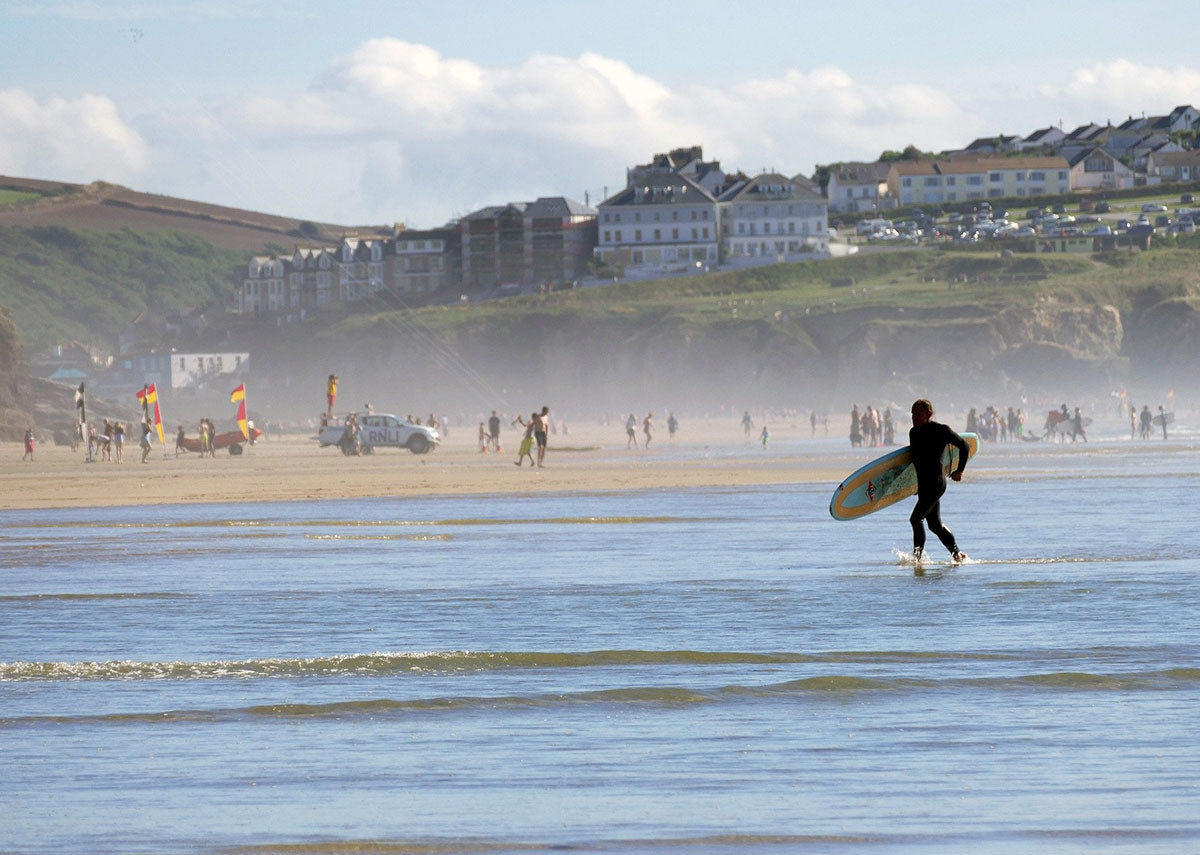 Kids of all ages love the beach. From hours spent building sandcastles to paddling in the sea, there are so many things to do at the seaside. Beach breaks are just the best getaways for some guaranteed family fun, as long as you don't forget to pack your kids poncho towel! When planning your 2018 beach trip(s), it is also essential to make sure that the place you are heading for is clean, well-equipped and safe - so we have rounded up some of our favourite child-friendly beaches in the UK:
Blackpool Sands, Devon
Not to be confused with Blackpool in Lancashire (home of the famous tower) this Blackpool beach is constantly voted as one of Britain's top beaches due to its clean and warm Blue Flag waters which are perfect for swimming. There is a fantastic cafe near the beach, and also a little shop where you can spoil the kids with games and beach balls to keep them entertained throughout the day.
Burntisland Beach, Fife
A fab beach for the more active family, not only is it a safe place to swim as there is usually a lifeguard on duty, but you can also take part in some adrenaline pumping activities as well.  And, a big plus point for us is that dogs are allowed as well! Again, the beach is packed full of all the amenities that make a family day out more successful - such as toilets, a cafe, shops and a promenade. There are excellent wildlife spotting opportunities here as well, so don't forget your binoculars. If you are lucky, you may even see a turtle!
Southwold, Suffolk
We know from experience that this is one of the prettiest beaches in the UK, and one of the best things about is as well is that it is also packed with loads of great stuff for your family to do. We promise you that the kids will never get bored, even if it rains! From the Water Clock water show that takes place every 30 minutes, to the Under the Pier Show showcasing the most bonkers inventions, you can also head to the House of Games on the Pier for some arcade games.  There is also a wide choice of great places to eat, and some seriously good shops as well.
Towan Beach, Newquay
No list of beaches in the UK would be complete without the inclusion of at least one Newquay beach, as this area is one of the most beautiful in the world. To be honest, it was quite hard to pick just one child-friendly beach from here as they are all pretty awesome. However, we went for Towan Beach in the end as it has a mix of sand and shingle, and some cool rock pools for the kids to explore.  If you can get your little terrors to stick around until sunset, then make sure you do as the views are breath-taking.
Whichever beach you decide to head to with your family this year make sure you grab a booicore kids poncho towel before you go to make sure that you kids stay cosy after their dip in the sea - and you don't face those getting changed struggles that can put a dampener on the day! Available in a range of colours, we also do them in adult size as well. Grab yours today.