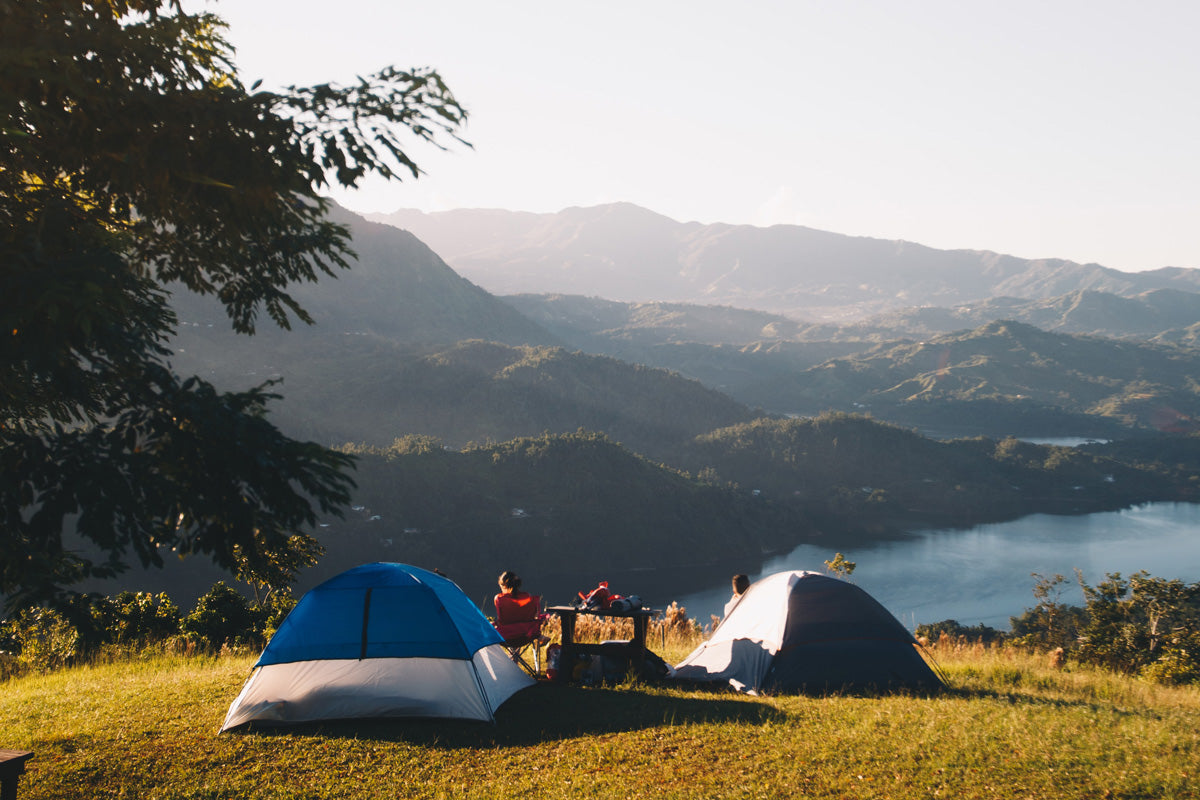 Camping is one of those great activities that most family members and friends can enjoy - which is why we've picked it as one of our favourites for 2022. 
However, if you do want to go camping as a family this year, then there are lots of things you need to know.
This article will shed more light on the history of camping, as well as look at the benefits of camping and some of the items you need to take with you when you go.
What is camping?
Camping is an outdoor activity that requires people to stay under a protective shelter in nature for one or more nights. Although there are lots of great reasons why people choose to go camping, the main reason tends to be the desire to get away from the hustle and bustle of everyday life.
Camping basically involves erecting a tent in order to create a comfortable sleeping area. You may also want to set up a camping kitchen as well and also take part in some other outdoor activities.
There are three main types of camping:
Tent camping. This is the most common type of camping and involves sleeping in tents. This type of camping is recommended for occasional campers and beginner campers and so if you are camping with family members it is ideal.
Glamping is upscale camping, as it involves camping plus glamour! Glamping usually involves more comfort and luxury than camping with access to amenities such as air conditioning, gourmet food, modern entertainment and private bathroom facilities.
Caravan camping or motorhoming. The most expensive form of camping, but it allows you to enjoy being in nature without losing any of your everyday comforts.
History of camping
Camping is believed to have started in mediaeval times when people used to move from one location to another, foraging for food and other items needed for survival. Obviously, this form of camping was very different to the recreational type of camping we do today, but it did lay the foundation for it. There were no tents, for example, but cloaks were used as a covering.
The military has also used camping as a way to provide shelter for soldiers for many years. Some of the earliest campers were in fact the Vikings, as they wanted encampments that could be transported quickly and easily.
The current recreational camping trends probably started around the late 1800s and early 1900s with Thomas Hiram Holding, the pioneer of modern camping, writing "The Camper's Handbook" in 1908.
The benefits of camping
Some of the notable benefits of camping include:
Relief from stress
Enjoyment of fresh air
Connection with nature
Building a relationship with your family and friends
Learn new skills
Basic camping gear
You will get the most out of your camping trip if you have the basic camping gear. So, what are the basic items you need for camping?
A tent. You are not going to enjoy your camping trip if you don't have a tent or some other kind of shelter. Therefore, the most important thing you need for camping is a tent.
Food and water. Depending on the activities you want to enjoy while you are camping, you may get hungry and thirsty so make sure you have enough food and drink with you.
A torch is one of the most important items to have on a camping trip as it will provide you with light when you most need it.
First aid kit. We don't want to alarm you but lots of things can happen when camping! It is important to be prepared by having a first aid kit that contains the things needed for minor health emergencies such as headaches, cuts and bruises.
Camping bag. We think our dirtbag is a pretty essential piece of camping kit as it is lightweight and waterproof and can fit all of your kit in.
A booicore changing robe. Camping usually means you will be exposed to different weather elements and this is where a booicore changing robe will come in handy, as it will keep you warm and dry and can be used as an extra layer as well. Our changing robes are unisex and available in a variety of colours as well as in kids' sizes too.
Now you have all the information you need to make the most of your camping experience this year, get out there and savour the beauty of nature.