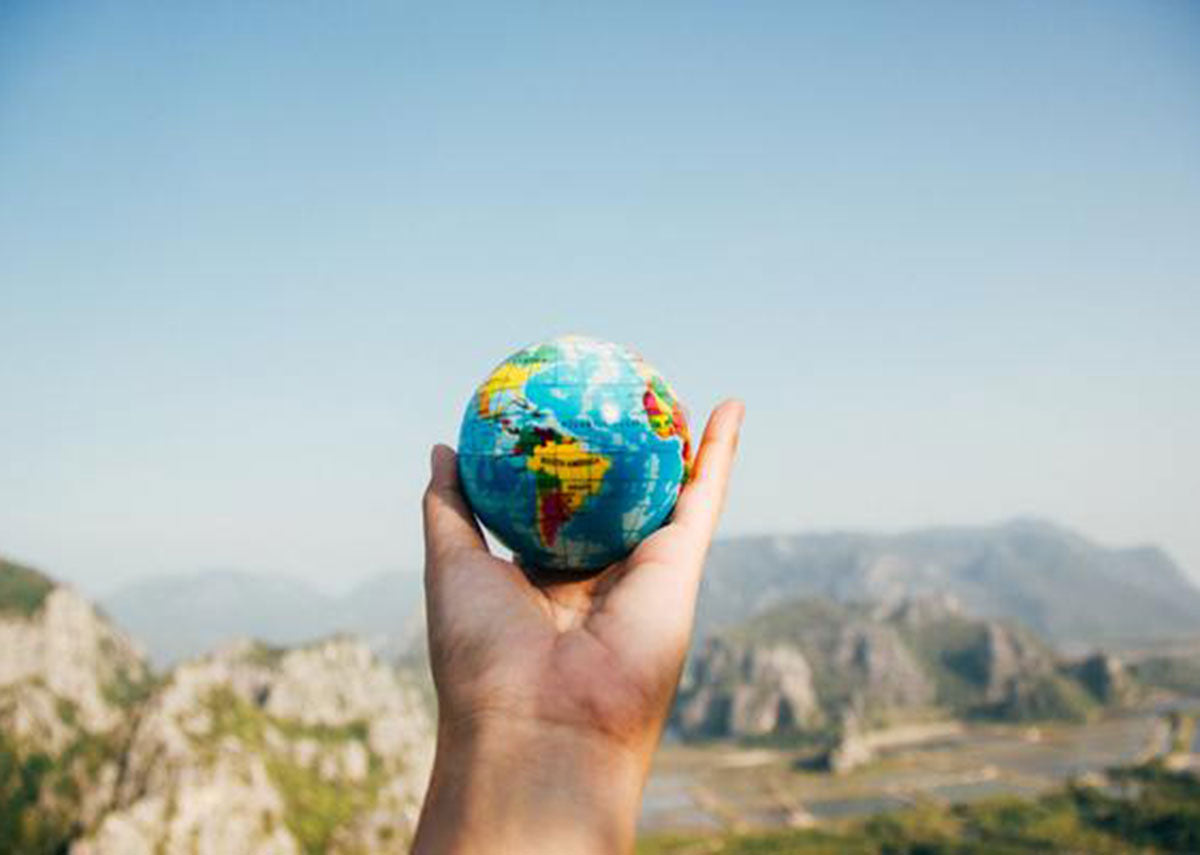 Did you know that April 22nd is National Earth Day 2020, a day where we take time to demonstrate support for environmental protection around the world? It's even more special this year as it's the 50th anniversary of National Earth Day. The powerful message this year is, "You have the power to change the world." 
Here at booicore, we love the great outdoors, and so, of course, we have celebrated Earth Day since the business began. We think it's an amazing opportunity to raise public awareness of environmental issues. However, we don't just limit our bid to be kinder to the earth to one day. Like millions of other people, we try our best every day to be kind to planet earth in order to protect her for future generations.
One of the ways in which we do this, and in which you can too, is to be more responsible mountain bike riders. Taking our lead from the International Mountain Bikers Association (IMBA) we have pledged to undertake the following six actions when we're out riding:
Pledge One: Respect the Landscape
As enthusiastic mountain bikers, we're aware that our rides can sometimes have a negative impact on the environment. We'd never dream of stopping riding, we love it too much, but there are things we can do to reduce the negative impact we may have - and this includes:
Staying on the prepared trail.
Practising the Leave No Trace
Riding through standing water, not around it (after all, we have our booicore changing robe to get us dry afterwards, so why not)!
Riding (or walking) through technical features, not around them.
Pledge Two: Share the Trail
Most mountain bike trails are designed to be multi-use and so we should always yield to any foot traffic, horses or climbing mountain bikers (if we are descending). This is really important, as it's called the yield triangle and it has been adopted by many land managers since the early 1970s. It's one of the main reasons we still have the majority of land access that we do. So, if we fail to adhere to it, then land managers may get fed up and restrict or ban our use of the land - and no one wants that.
Pledge Three: Ride Open, Legal Trails
We have all heard the call of the wild - sometimes riding a trail is not enough and you want to go off-piste, as it were. The thing is these unauthorised trails could not only seriously damage the land, but you may also end up hurting yourself, or other trail users. Think outside the box! If you're really struggling to find a trail that you enjoy in your local area, then get involved. Speak to the relevant people about building one - after all the more great places we have to ride the better.
Pledge Four: Stay in Control When You Ride
Trail conflict happens, we've all been there. Other riders can be rude, inattentive riders can cause you to swerve or they can expose you to danger by riding too fast. Why don't we all just try to stay more in control and be pleasant? It doesn't take much.  If you want to pass, slow down, ring your bell or announce yourself and wait until you're sure the other trail user has heard you and moved out of your way. This is especially important when it comes to horses and other animals. Never ride with your earphones in either - you need to be able to listen when you're on the trails- especially where there are blind corners and poor sightlines.
Pledge Five: Plan, Plan and Plan Again
Be like a boy scout, and always be prepared! Make sure you have everything with you that you need for your ride, including equipment to repair punctures and other minor repairs. Make sure you plan ahead, download a map of your route and stick to it - and let someone else know where you're planning to ride - or even better, take someone with you! Mountain biking is always better when it's enjoyed by the whole family.
Pledge Six: Mind the Animals
When it comes to the animals and other wildlife you may see on your ride - let them be and they will let you be (normally). In fact, in some places scaring the cattle or disturbing the local wildlife is a punishable offence. If you want to take the family dog with you, then you need to make sure this is allowed. You can usually find the answer online.
So, be like the booicore gang this year, and help us celebrate international mother earth day by pledging to represent mountain bikers positively and ride responsibly. Why not share your epic rides with us on Instagram using the hashtag #booicoremoments?