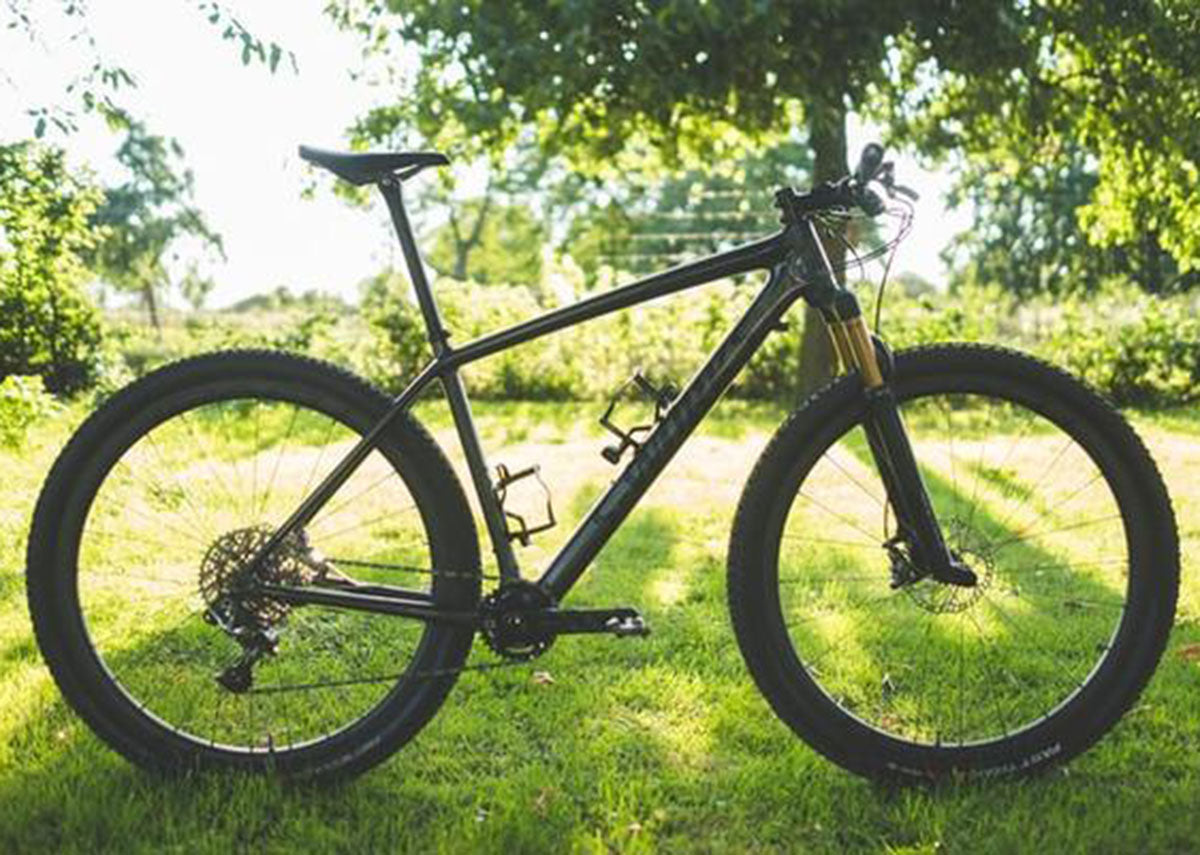 COVID-19 is the hot topic at the moment, we are not supposed to be mixing with other people, nor leaving our homes - except for essentials, and to exercise for up to one hour a day. Now as much as we love pulling on one of our booicore graphic tees, mountain bike shorts and helmet, and heading out, we tend to be out for longer than an hour. Way longer. So, our mountain biking activities are now curtailed - right? 
Wrong! Now, don't get too excited - we haven't found a way to go on a long mountain bike ride without breaking the social distancing rules. Sorry. But, there are certain mountain bike skills that you can practise in your back garden. Give some of these a go, and you will enjoy your rides so much more when you can get back out there again:
#1 Manual
A manual in mountain biking is like a wheelie. It's a technique for keeping your front wheel off the ground while you roll on the rear wheel. The main difference between a manual and a wheelie is that you don't pedal during a manual. Now, a manual (and a wheelie) might look like you are just showing off - but actually they help to increase your speed and efficiency on the trail.
To practise manuals, you need to imagine that someone has tied a rope around your waist and is trying to pull you off the back of the bike as you ride past. So, stand up on your bike, initiate some momentum by rocking forwards, move back quickly from your hips and let your arms straighten. You should use as much room behind the saddle as possible, and your head shouldn't lift.
As your hips start to move past the saddle, dip your heels and straighten your knees, as this will help to push the bike forward. This lower body movement keeps your centre of gravity low and so is perfect for technical trail situations. Once you are in position over the rear wheel, straighten and bend your knees to help maintain your point of balance. Cover your rear brake as well, just in case you overbalance.
#2 Plank Balance
Many mountain bike trails have narrow paths, technical climbs or wooden plank pathways which require you to have great low-speed control, and you can practise this easily in your back garden by using a plank. Ride along the plank and challenge yourself to see how slowly you can do it.
The key to success here is keeping either your body or your bike upright - no wavering sideways is allowed! This is a key skill for mountain bikers to master as it asks for individual yet coordinated movement of both your body and your bike. Your head should stay straight, and you can encourage this by looking ahead along the line, a few metres beyond your front wheel. You should then allow your arms, hands, hips, and legs to move side to side with your bike.
It's a tough one to master, but practice makes perfect.
#3 Slow Speed Turn
Keeping with the slow theme, your back garden is a great place to practise your slow speed turns. Choose an object in your garden and see how slowly you can turn around it. Similar to plank balance, you will have to learn how to use your bike and your body individually. It will feel awkward to begin with but persevere, and it will soon pay off. Rather than leaning round the bend, like you would do on fast corners, on slow corners you need to use your handlebars to steer.
Practising slow speed turns gives you the chance to get accustomed to using the momentum of the bike and will also demonstrate how your lower and upper body movements can affect your balance.
#4 Track Stand
If you've ever completed a technical climb, you will have had to do a track stand at least once - the skill of standing upright and pausing while staying composed. It is a valuable skill for any mountain biker to learn, as it will buy you crucial time in many different situations.
To practise track stands, you just need to roll your bike to a stop, turn your wheel to one side and stand up. You should hold the bike still by using tension through the chain, rather than the brakes.  Fine-tune your balance by using a gentle rocking motion forwards and backwards, and practise keeping your arms and back straight, as this will give you a platform which will allow you to roll your hands on the bars.
We hope this has given you some inspiration for ways to still get your mountain bike fix during the COVID-19 pandemic. Our online store is still open for business - so you can still grab your booicore changing robe, dirtbag or beanie. The health and welfare of our staff continue to be a top priority, and so we are taking every measure we can to ensure their safety. This is a difficult time for everyone, we know, but we are working hard to keep things as normal as possible here at booicore.
Take good care of yourself and your loved ones. Stay safe.